An American Hallmark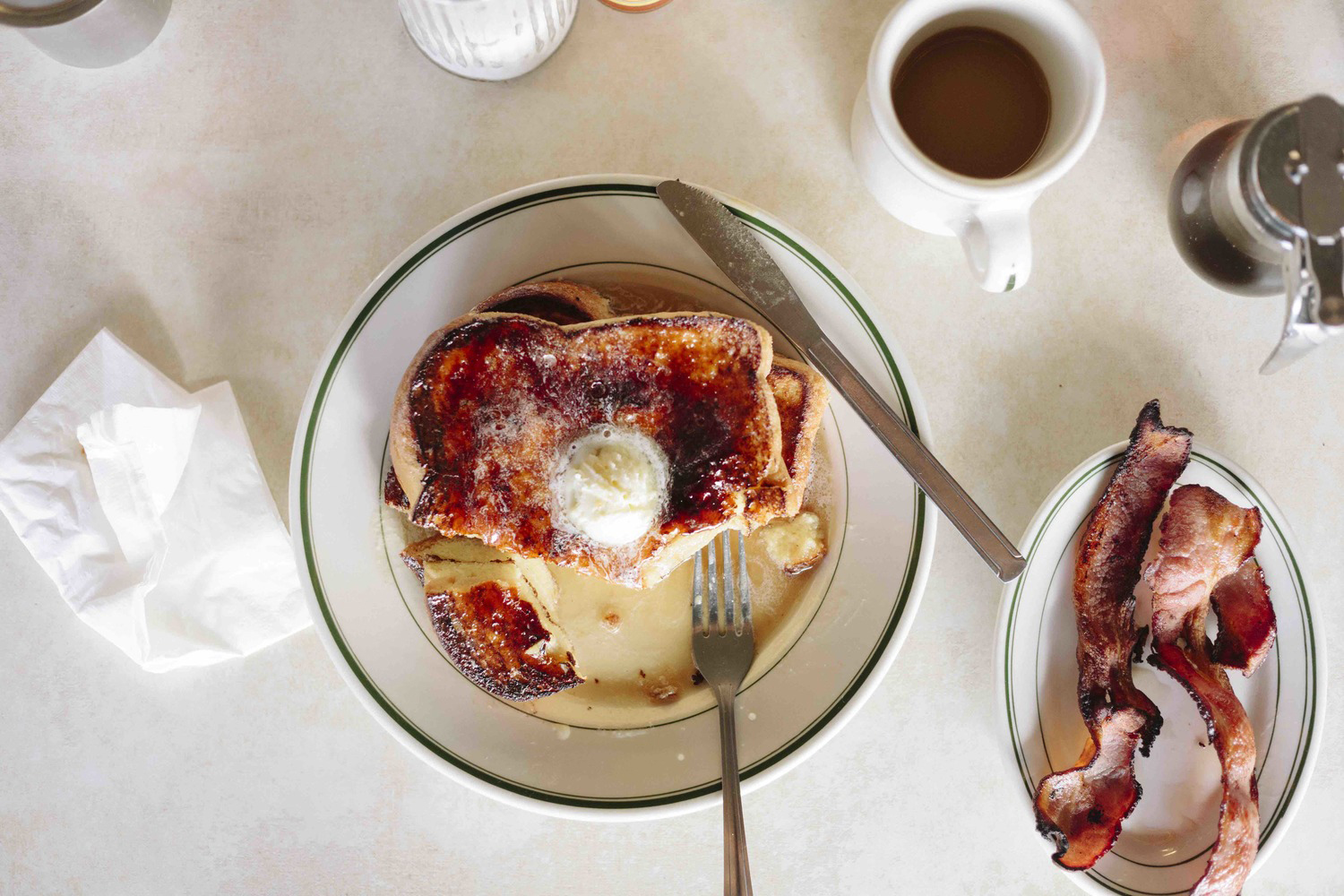 Text by Petch Kingchatchaval
"Diners… are as essential to our way of life, our democracy, and our sense of community, as any other American institution we have right now," writes food critic Ed Levine. In his essay, "Why Diners Are More Important Than Ever," Levine is less preoccupied with the quality of diner food, than with the spirit of hospitality embodied by these classic American restaurants, the way that they make all patrons feel welcomed and well-fed regardless of social strata. To him, the menu comes second. At Palace Diner, Maine's oldest diner, it is clear that neither of these elements has been compromised. The service is warm, and the food is fantastic.
In 1927, the Palace Diner opened its doors in Biddeford, Maine, as a humble 15-seat restaurant housed in a dining car originally built by the Pollard Company. Today, it is one of only two Pollard cars remaining in America, and is helmed by chefs Greg Mitchell and Chad Conley, who reopened the restaurant in 2014. After cutting their teeth in professional kitchens in Maine and New York, the pair met on the job at an organic farm and set out with ambitions to open a restaurant in Portland. While struggling to find a foothold in the city's burgeoning restaurant scene, they came upon the empty dining car while visiting Biddeford on a whim and quickly signed a lease. Under their leadership, the Palace Diner has become a culinary institution, inspiring countless hungry customers to make the pilgrimage to its bustling counter, which still seats only 15 people to this day.
Glancing at the concise menu, you'll find all the usual suspects, like breakfast sandwiches, cheeseburgers and buttermilk pancakes. But although the ingredients may be familiar, each dish is rigorously fine-tuned to ensure it is far greater than the sum of its parts. "Everything comes down to me and Greg looking at every element and saying, 'OK, what is it doing for the dish?'" Conley explains. This approach shines through in their fan-favorite tuna melt, a diner classic done to perfection with rich tuna salad, crisp iceberg lettuce and homemade pickles layered between slices of buttery challah bread. Each bite is decadent yet perfectly balanced, particularly when accompanied by a freshly brewed mug of strong coffee. Although mediocre, bottomless coffee is often considered a hallmark of the American diner experience, Palace goes a step beyond and sources its beans exclusively from Tandem Coffee Roasters in Portland to ensure their quality.
This attention to detail has certainly paid off: Since their first year, Palace has been included in roundups of America's best restaurants by Bon Appétit and Eater, and in 2020, Mitchell and Conley were nominated for "Best Chef in the Northeast" by the James Beard Awards. Apart from these accolades, it is abundantly clear that the Palace is beloved: there is often a queue of people patiently waiting to be seated, but customers return time and time again, confidently assured that their meal will be worth the wait. If you find yourself in Maine, the Palace Diner is certainly a must-visit. Like a pair of Levi's jeans and a white T-shirt, it is uncomplicated, quintessentially American, and always hits the mark.
@PALACEDINER