Bespoke Cake Crafts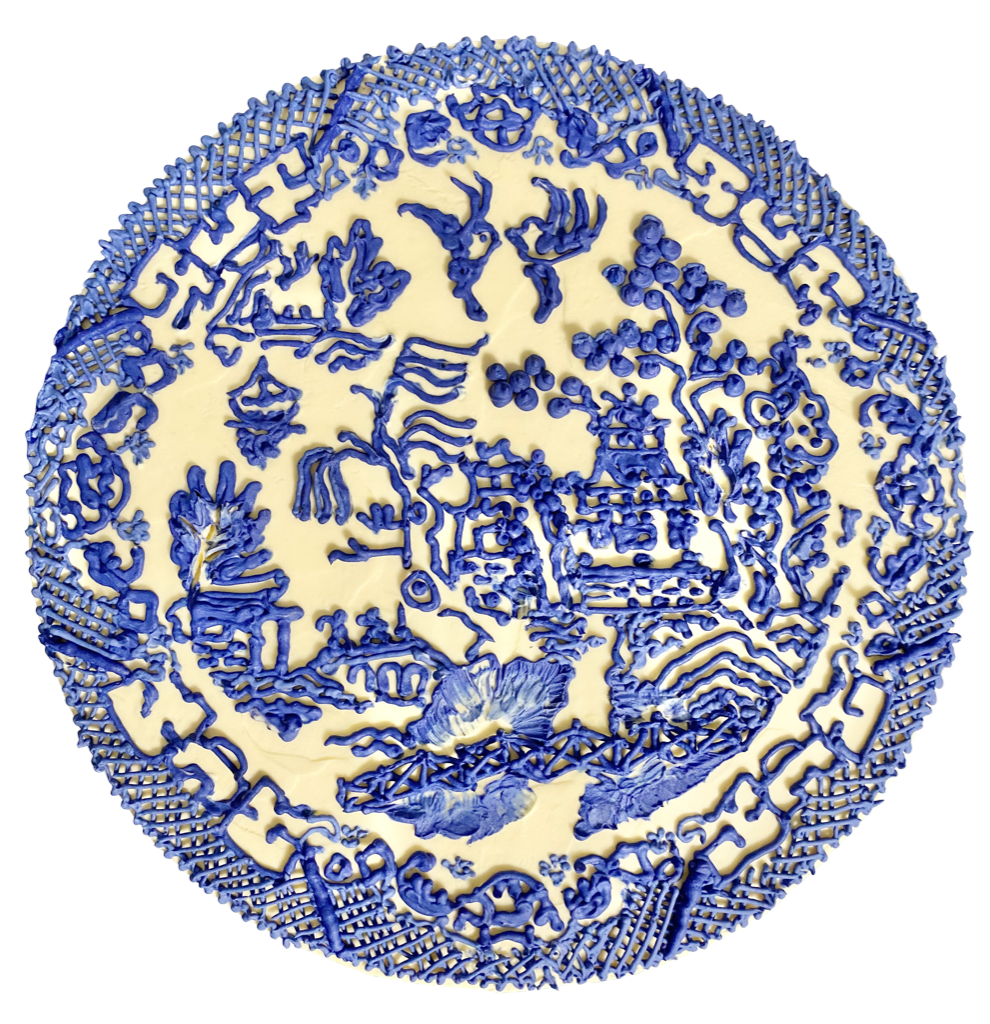 Texted by Teerin Julsawad
The beautifully detailed cake designs on Elizabeth Mayhew's Instagram will impress those who visit her page. To describe her cakes as wonders would be an understatement. Featuring a high level of craftsmanship and artistic execution, Mayhew's cakes are so elaborate that they are works of art in themselves. Scrolling endlessly through her feed cannot help but keep you interested and intrigued.
The magic behind her work lies in the details. Her attention to detail and delicate, fine artistry make her cakes something truly special. Every cake she makes contains intricate patterns and designs — from china patterns to John Robshaw's textiles to school emblems — made out of frosting.
It has always been Mayhew's passion to bake, and she has enjoyed it since she was a child. The Louisville native said that she learned a lot from her maternal grandmother, who was a "particularly good baker." When Mayhew was 14, she started working at a restaurant owned by friends of her parents. "The owner and chef took me under his wing and taught me techniques and recipes that I still use today. I worked on and off at that restaurant through my college years — I even ended up as the pastry chef one summer," Mayhew told Chanintr Living Journal.
Mayhew moved to New York City after graduating and pursued work in editing, but remained involved in food. Her dream was to work at Gourmet magazine, but she failed a typing test during her interview. So as she continued her search for a job at a magazine in the food department, Mayhew worked for Seagram in their fine wine division and catered on weekends.
She catered a party for someone who worked at House Beautiful magazine, and it turned out to be a stroke of luck. "I asked her if she knew of any openings. Turns out there was one. I interviewed and called every week for months and finally got a job as the assistant to the food editor," she said.
After spending two years in the food department, she left to become the decorating and style editor at House Beautiful, where she remained for 10 years. Following other roles in design — becoming a style director at Real Simple and releasing her own decorating book "FLIP! for Decorating" in 2007 — Mayhew became the editor-in-chief of Women's Day.
She left the role in 2012, and has since started her own decorating business. A contributor to NBC's "Today," where she has segments on everything from organizing to decorating to cooking to parenting, and a columnist for The Washington Post for the past decade, Mayhew remains active in design — as demonstrated by her cake art.
Her innovative cake creations are often featured on Instagram, where she has amassed over 10,000 followers. Whether clients want a simple pattern or a complex design, she can work to create a masterpiece that fits their vision and showcases their style, personality and/or event theme. She told us how it all began.
What made you decide to start posting your work on Instagram?
I have always posted cakes, but used to mix in pictures of my family, home, cat and travels, but I was not a regular poster as I either forgot to post or just didn't think I had anything that was that special or unique to share. I spent a long time hovering around 5,000 followers, but one cake I made caught the airwaves and the ball started rolling. What has surprised me most is the cakes that garner the most attention. Inevitably the cakes that I like the most are not the ones that my followers like the most.
When did you start accepting cake commissions?
My whole cake business started last year with the Covid stay-at-home orders. People were stuck at home. Restaurants and bakeries were closed and friends who knew I baked started calling and asking if they could pay me to make a cake for various occasions. I also bake sweet and savory tarts, cookies, loaves and pies, so the calls kept coming. Right now, most people just DM me on Instagram. I do not have a website (yet) and have a limit of cakes I can do a week. I have kept it small, but do hope to hire some help so I can do more!
Any plans of opening a store or expanding your business?
I am moving into a professional space this month (part of the reason I have been so swamped!). I will not be open to the public quite yet, but will keep doing bespoke baking for whoever calls me! My cakes are not inexpensive (they take hours!), so they appeal to a person who appreciates beautiful unique things.
What is the best part of cake decorating?
I love the decorating process — it's magical to see a cake come together. I create unique little worlds. Many of my cakes have a dollhouse feel to them — as a little girl I loved my dollhouse!
Tell us about your favorite piece.
I am most proud of a cake I did for a very dear friend's birthday. She loves blue willow china so I copied a plate. It was incredibly intricate and involved. Interestingly, it does not have that many likes on Instagram, but I think that is because it doesn't look like a cake — it really looks like the plate! Even now I don't know how I did it and I am not sure I would ever be able to do it again. To be honest, often when I am decorating a cake, I enter an odd zone — I don't run, but I think it must be similar to a runner's high. I just get totally lost in the process and can't really tell you how I do what I do. It really is quite magical.
In the same vein, which one was the most challenging to complete?
The cakes that are based on photos that people send me, those are hard. I do get a lot of requests to do things that really aren't my style — I am learning to turn those down. The best result is when someone gives me generic direction and lets me do my thing. I know at this point what works/looks best so I love when people trust me to do it!
Alongside cake decorating, what else interests you?
I also have a decorating business (the two sort of go hand-in-hand). In my decorating, I use similar patterns to those I depict on my cakes. I was also an art history major in college so I love art, especially contemporary art. And I love the theater; prior to covid I was in the theater three or four nights a week (you can do that in NYC!), but now I have taken all of that time and put it into baking.