Christian and Me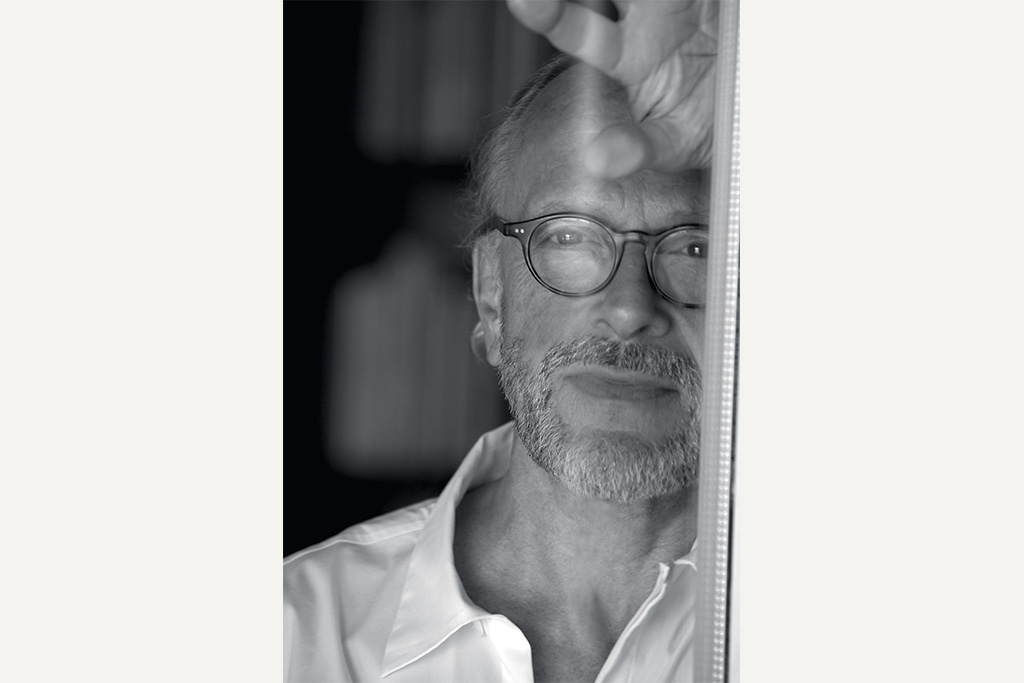 Text by Chanintr Sirisant
It was in the early days of our adventure into the furniture business that I ran into Christian Liaigre, really by chance.
At the time we had two showrooms located in a central high-end shopping mall in Bangkok. I was just returning from a lunch outside and rounding the curve from the elevators as I saw a very cool-looking gentleman leaning against the atrium railing in white. For some reason, he turned with his unlit pipe in his mouth and we made eye contact. As an admirer of his work, I immediately recognized him and introduced myself, which is a rarity for me. The rest, as they say, is history.
That was around 1997 when Christian was wrapping up one of his most beautiful homes on Soi Tonson. We had dinner a few times on that trip and kept in touch. He was intrigued by Bangkok and spent a lot of time exploring the city on foot. He loved the old parts of the city, the antique shops and temples and the sharp contrasts of materials, colors and lines. He would always come back with something, a fabric swatch, a piece of wood, a wooden box. His homebase was always the Sukhothai Hotel, as was with most international designers at the time.
On his trips to Bangkok we would spend time together and on my trips to Paris I would visit him in his studio in Saint Germain or his Marais home and we would share a meal or two together. It was always fun to see where we would end up for dinner. His choice of restaurants were consistent with his design and character: solidly crafted, excellent taste, classic and iconic, never trying too hard but always a joy to be in.
Even though we did not enter into a formal partnership with him for another 3 to 4 years, we were always talking about work, projects, what could be done, sourcing antiques and unique things for his various projects. He was relentless, always a ball of energy, always serious about work, super productive, and never stopping till things got done. He was like this with everyone he worked with, passionate about every detail and determined as if it was his last day on Earth.
There were a few moments that I remember well from our times together. One was when we were in final negotiations on our joint venture agreement and there was a sticking point. At that point in the lawyer's office, he turned to me and said, "Chanintr, this whole deal is a big gift for you," meaning "I could choose anyone I want to work with but I am giving this to you so you had better take it." As I look back on that moment now, even though it made the 30-year-old me feel low at the time, there could not have been a truer statement. The funny thing is that even though the business generally had more ups than downs, it really was not about the numbers at all. It was just being with him, learning from him and trying to absorb as much of his genius as possible. He was my MBA in the power of design and good taste.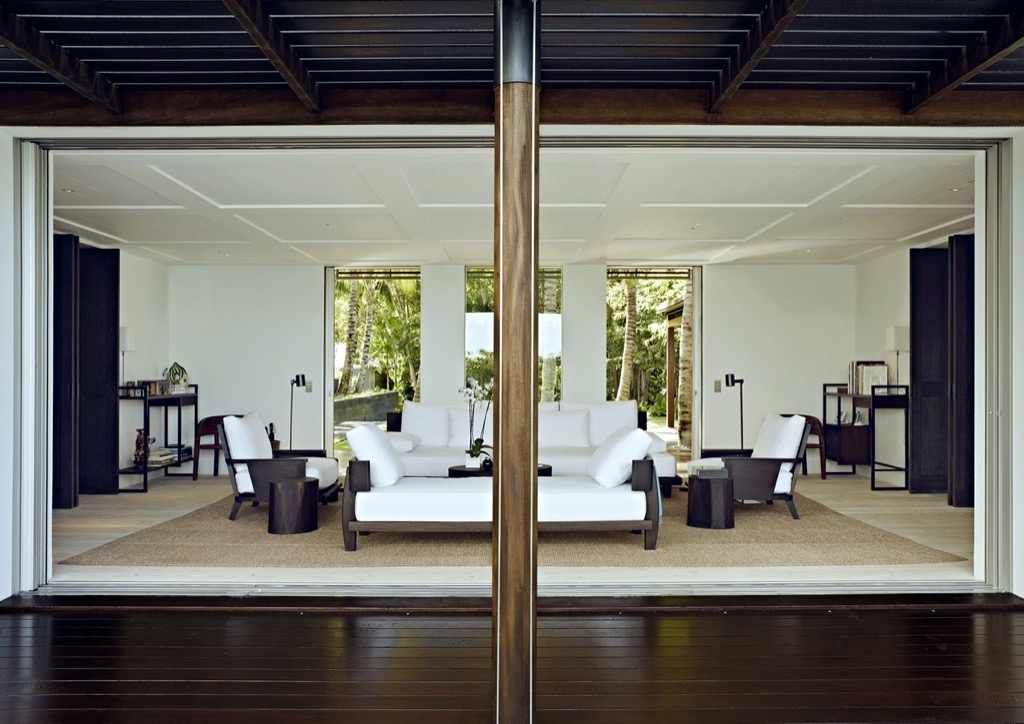 The other moment was when he got to Bangkok a week before his planned showroom opening and realized that we needed a very long outdoor table for the balcony where the party was going to take place. We had none in stock so he immediately drew one up on the spot and put in dimensions and details and said go find someone to make this. That table became the Mangrove table and part of the outdoor collection from that day on. It was incredible to watch the speed and detail that he could come up with and to eventually see a finished product that did not need any tweaking.
Over the course of the last two decades, although there have been many changes with Christian selling part of the business in 2009 then eventually selling all of it in 2016, he never stopped, he drew every day, worried about his projects, the business, the expenses as he did when he started. Even in his final days he made lists of things for his closest family members to do, he regularly braved the risks of the virus to inspect the site of his last and final project, the renovation of the old Hotel Lotti in Paris to become the new main lobby and wing of the Hotel Costes next door.
Most people knew Christian through his legendary and unmatched interiors and furniture. I feel blessed and thankful to have known him as a friend, a business partner and a mentor. Christian passed on the 4th of September in his sleep after a long battle with cancer. He is survived by his wife Deborah, his son Leonard, and all of his incredible creations over his lifetime.
May he finally rest in peace.