Cruise Control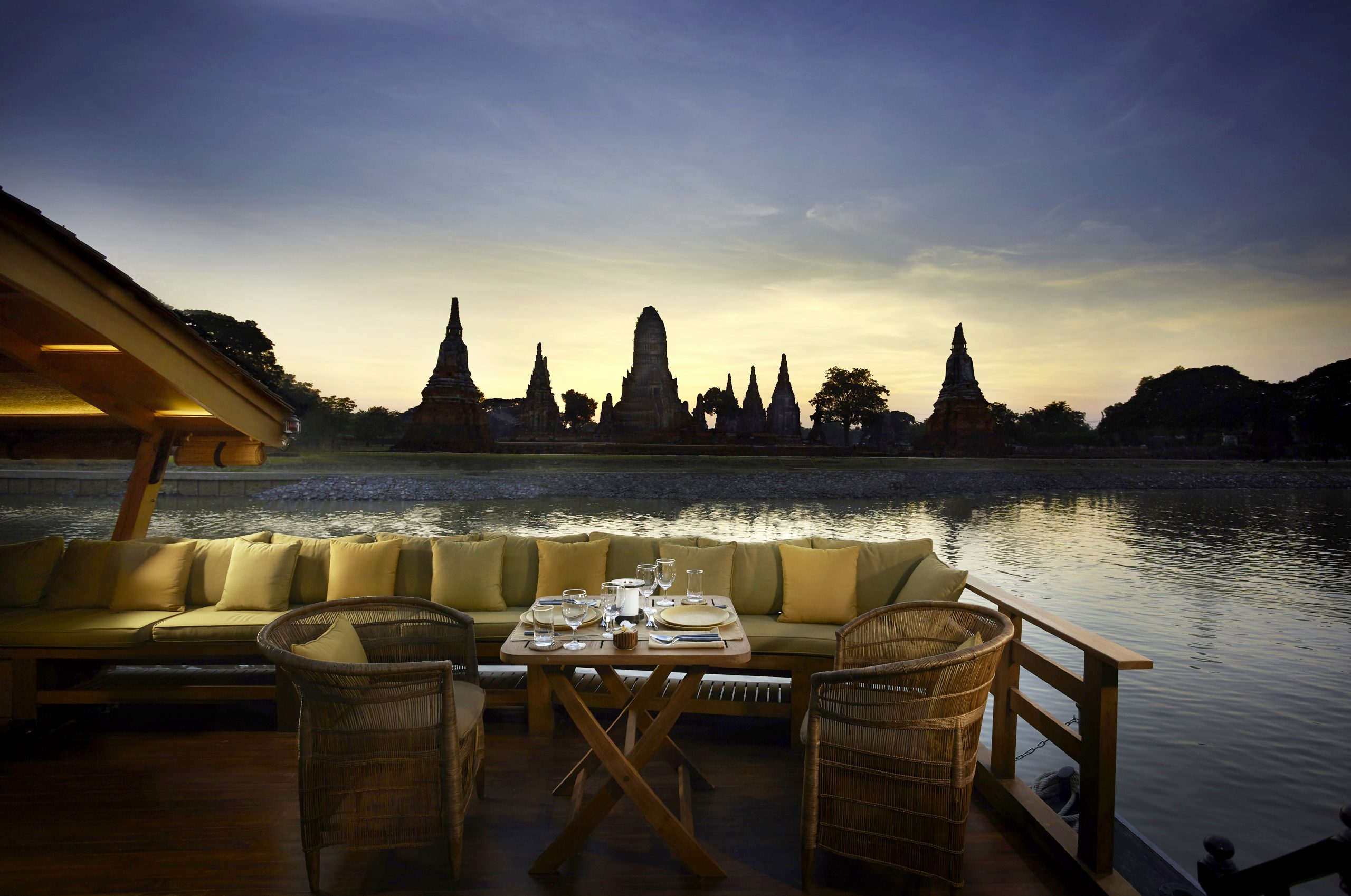 Text by Albano Daminato
What better way to avoid that infamous Bangkok city traffic than by taking to its fluid artery, the Chao Phraya river? If stylish entertaining on the move is your thing then riding the waters on the 'Namthip' boat provides you not only with a glorious open top-deck for relaxed sunset cocktails and deluxe group dining, but below deck you'll find two first-class bedroom suites each with its own en-suite bathroom and onboard timber-lined showers. Anchors up and Mai Tai down!
Following extensive renovations to what was once a work-horse rice transportation barge, Namthip is housed within a handsome solid wood hull with a roof-top of timber shingles and bamboo grass cloth lining.
The design and decor for Namthip, as overseen by our studio, pay homage to a traditional Thai architectural materials palette. Teakwood timber paneling, woven rattan, bamboo and solid timber floor boarding are cool under bare feet and soothing to the eyes, whilst textiles, furnishings and colours are an inspired selection of Thai silk, linen, cotton and jute, in laidback tones and golden yellows.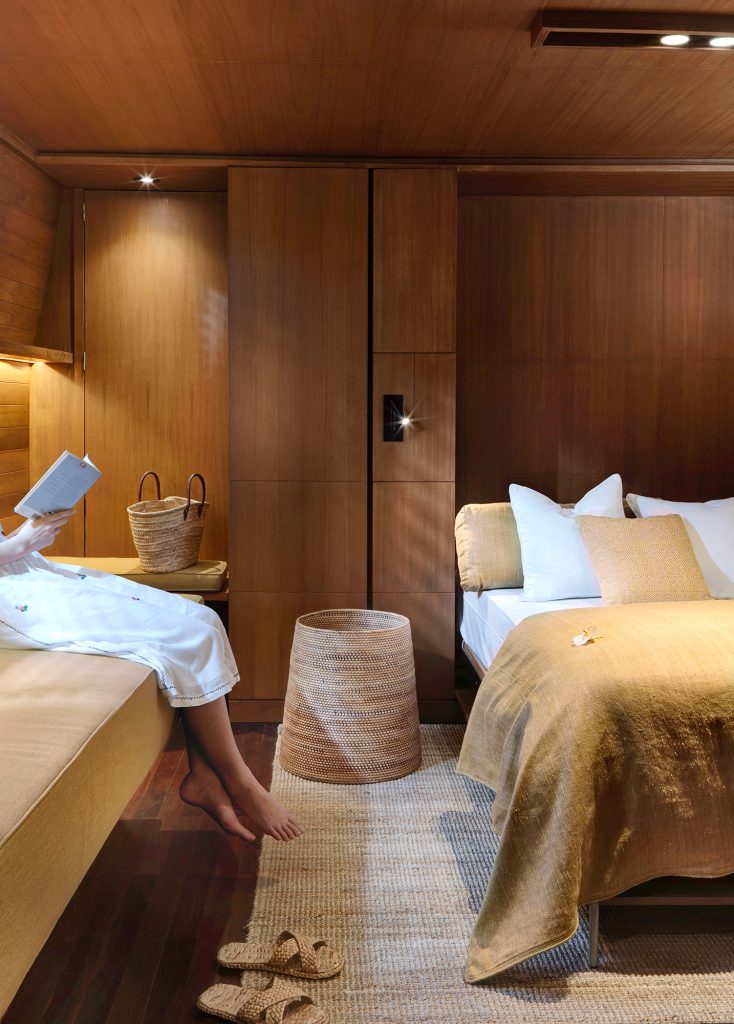 Entertaining guests will be taken care of by the boat's onboard staff. All elements of Namthip's renovation, from the mechanical to onboard safety equipment, are specified to the highest levels of quality with the intent of making guests time cruising on the boat as enjoyable and relaxing as possible. Cruise options include touring within the Bangkok metropolis itself, or going it slow, upriver, to the wonders of the ancient capital of Ayutthaya.
To book your own special time with Namthip, contact Asian Oasis for reservations.