Flourist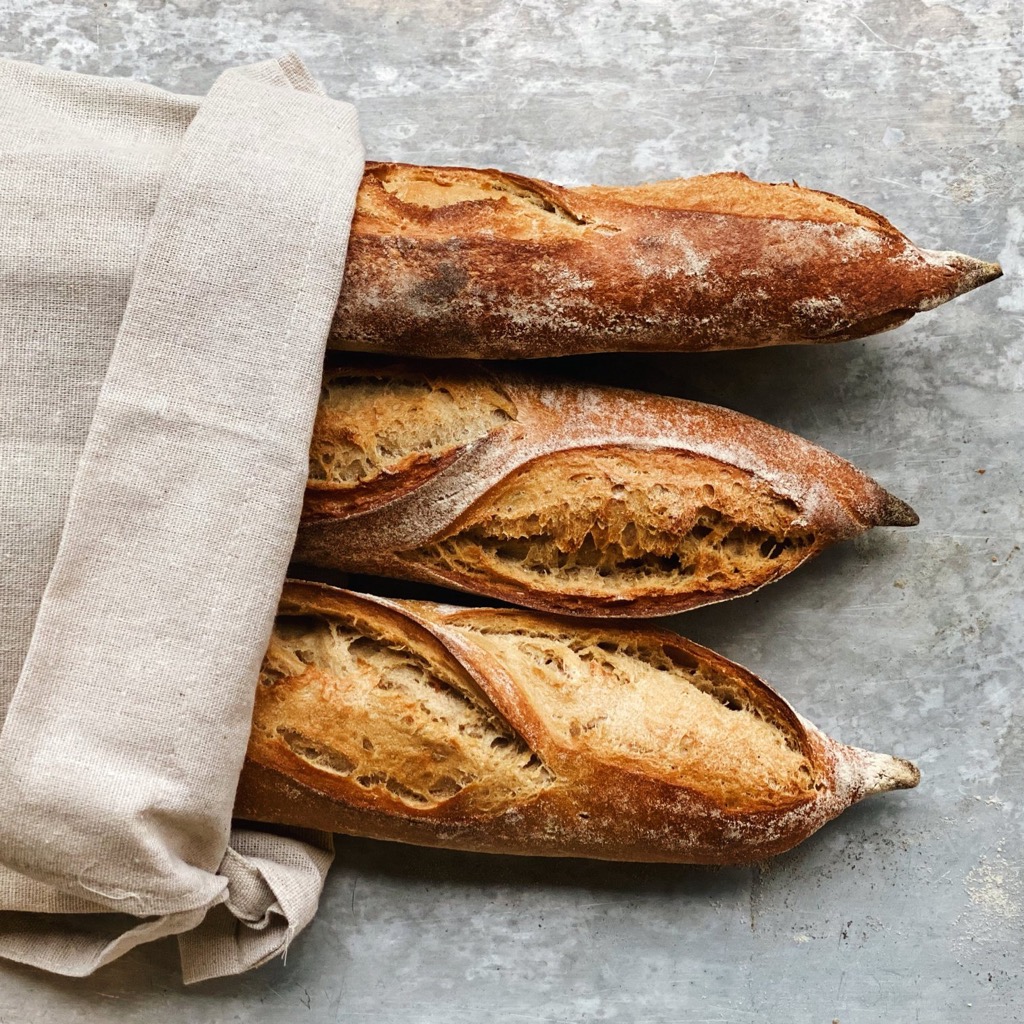 Texted by Brent D. Smith
flour•ist
() /flou rest/
noun
A person with an affinity for the discovery of heritage grains and the craft of baking. A person who concentrates primarily on the experimentation of baking with fresh flour. A retailer or grower of milled grains and dry goods.
This is not store-bought flour. Flourist is Canada's only retail source for 100 percent traceable grains, beans and freshly milled flours.
Flourist co-founder Shira McDermott was a child of the '70s. Growing up in a hippie commune on Gabriola Island off the coast of Vancouver, she was raised as a vegetarian with a deep understanding of growing everything that you eat. As Shira says when reflecting on her childhood, "Everything we needed was more or less, right there in the garden."
After working in the health food business for many years, spending 13 years in the organic grocery business and six years in the specialty coffee business, Shira started blogging vegetarian recipes and teaching low-income children how to cook as she saw a lack of accessibility at the intersection of cooking healthily and affordability. Enter co-founder Janna Bishop. Janna's stepfather Bob Wallace is a seventh-generation farmer working his family farm on the prairies of Canada which all together equal 160 million square miles — bigger than the size of France. In 2014, in a chance encounter over a bowl of delicious chickpeas, Shira and Janna met, and the idea for Flourist was born.
"At Flourist we mill flour, fresh to order. And add nothing," Shira continues, "We work directly with Canadian family farms to ensure you get access to the world's best grains and beans."
Flourist provides full traceability on the package of every
product they sell. They help facilitate a deeper connection to the sources of our food and promote the farmers with individual portraits on each package and on their website so that their customers "meet" the grower who cares for and cultivates the product that you are serving to your friends and family.
In a category dominated by opaque grocery supply chains and mysterious origins, it is heartwarming to know that Flourist is connecting people to the sources of their food. Eating food should feel good and we shouldn't have to destroy the planet doing it.
Even though their website states only shipping within North America, for CHANINTR customers who would like to purchase milled flour directly from Flourist for shipment to Thailand, please contact info@flourist.com.