Holiday 2020 Gift Guide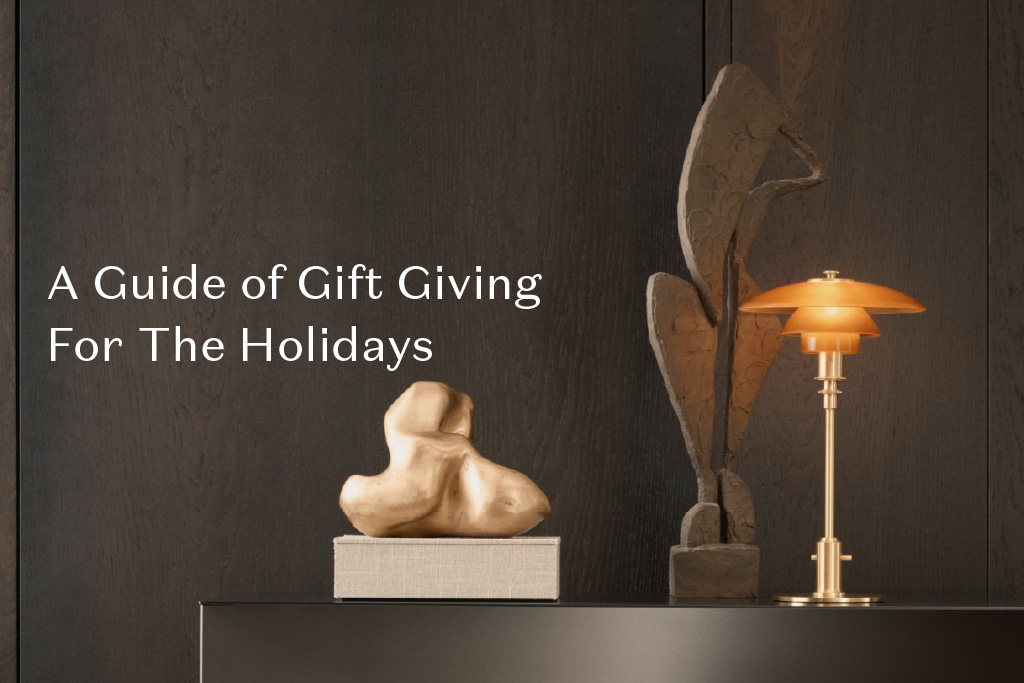 It is that time of year again. As December arrives and the festivities near, holiday shopping is on everyone's mind. With people spending more time in their house than ever before, we cannot think of a better gift to give than one for the home. From a comfortable sofa that easily fits a family of six during movie nights to a set of crystal glasses that will add some sparkle to your dinners in, our 2020 Holiday Gift Guide hopes to bring some joy to you and your loved ones.
Connery Sofa
DESIGNED BY RODOLFO DORDONI
Minotti
Contemporary, with a strong architectural appeal and pure lines reminiscent of the Mid-Century American spirit, the Connery seating system sports an exquisite aesthetic and design that instantly catches the eye. The clever combination of fine materials and sophisticated details adds a hint of couture to its design.
Price upon request
Osso Stool
Ethnicraft
Osso is one of the Belgian brand's most popular designs because of its versatility. This oak stool offers comfortable seating in the dining room, and is also great by itself against a wall, or next to a sofa.
Available at Chanintr Craft | ฿ 8,900
Nelson Bubble Lamps
DESIGNED BY GEORGE NELSON

Herman Miller
An assortment of lights in various organic silhouettes, the iconic Nelson Bubble Lamps add a touch of softness and luminosity to interiors. Designed by George Nelson in 1952, these elegant fixtures are fashioned from a sturdy, lightweight steel frame yet have a delicate, floating quality, whether in ceiling-hung, floor, table, or wall-mounted variations.

Available at Chanintr Work | ฿ 21,200
Bench Press
THE BARBARA BARRY COLLECTION
Baker
A beautiful piece of furniture whose versatile function allows it to stand in any room, the Bench Press features a tight seat with two top stitched seams running along on the center. Its walnut base with warm Bronze brass accents is a nod to Barbara Barry's signature style of casual elegance.
฿ 210,000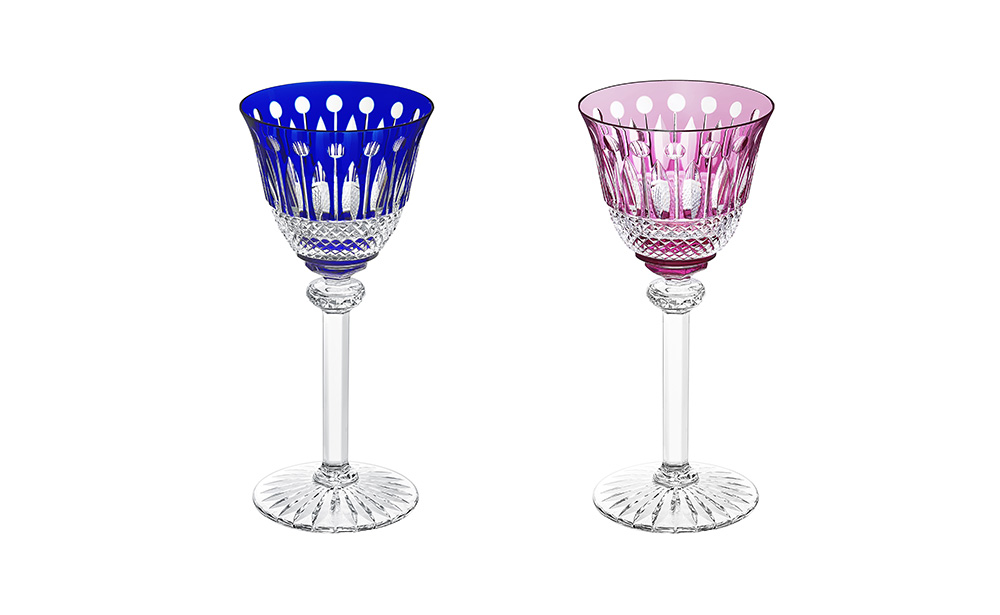 Tommy Hock
Saint-Louis
Saint-Louis' Tommy collection has captured the essence of the brand's heritage and brilliant craftsmanship since its showing at Versailles back in 1928 at a royal luncheon. From its star base to its diamond cuts, bevels, chains, and bead-cut hurricanes, Tommy Hock showcases the skills and dextrous brio of master glassworkers.
฿ 14,300
Alhambra Necklace
Van Cleef & Arpels
The Magic Alhambra long necklaces are taking up their places in the Alhambra collection. Recognizable by their generous motifs, these creations are embellished with noble materials suffused with life. Chalcedony combines its bluish hues to the sheen of white gold, while gray mother-of-pearl coordinates its iridescent overtones with rose gold, in a delicate assortment of warm tones.
Available at Van Cleef & Arpels Boutiques
Clash de Cartier
Cartier
The new Clash de Cartier collection by Cartier simultaneously champions and eschews classic forms. The jewelry from this collection balances clean design with an excess of energy, resulting in pieces with serious spirit and original charm.
Available at Cartier Boutiques: Siam Paragon, Emporium and Icon Siam
Calle Porte Door Stopper
DESIGNED BY MICHAEL VERHEYDEN
Michael Verheyden
Calle Porte door stopper is made from a marble block and features a leather handle. The simple design allows for it to be carried around easily and adds a stylish touch to every room.
Available at Chanintr Craft | ฿ 16,000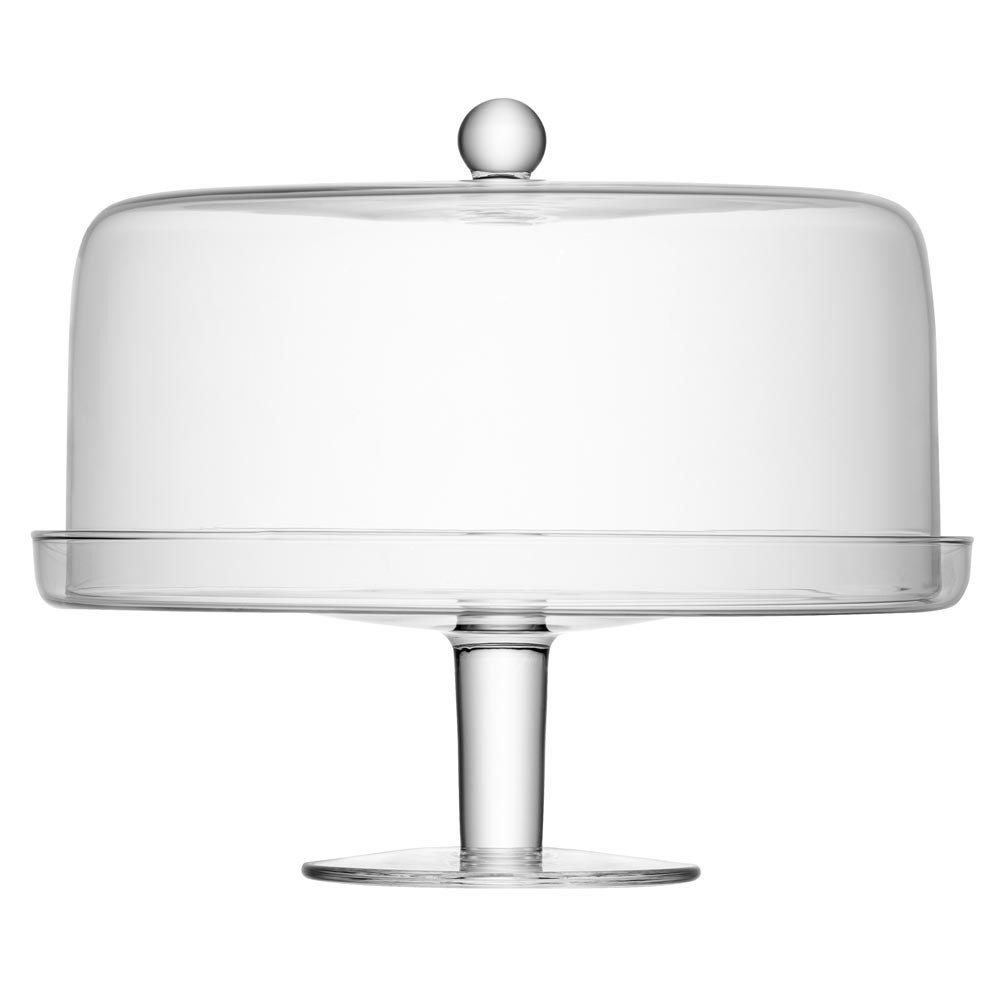 Klara Cakestand
LSA
A large mouth-blown glass cakestand with wide dome and short thick stem. Designed for cake, pastries or petits fours.
Available at Chanintr Craft | ฿ 4,000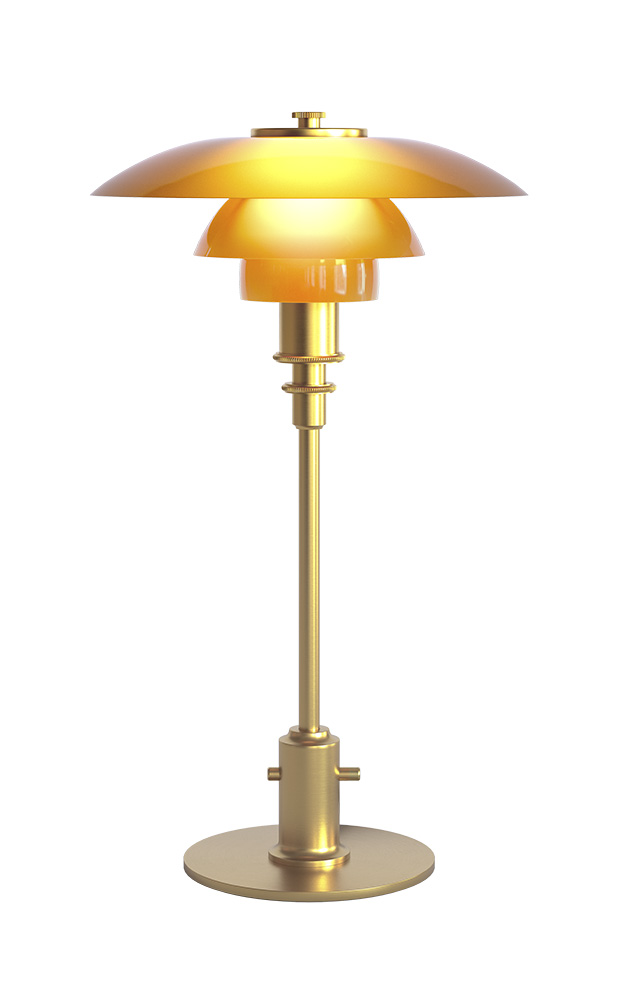 PH 2/1 Table Lamp
(Limited Edition) DESIGNED BY POUL HENNINGSEN
Louis Poulsen
In the 2020 limited edition of Poul Henningsen's PH 2/1 Table Lamp, the design and materiality of the classic version is paired with illustrious amber-colored glass shades and untreated brass to create instant ambience in any space. As with the original design, the brass will patinate over time and enhance the beautiful authentic look and feel of the lamp.
Available at Chanintr Craft | ฿ 50,300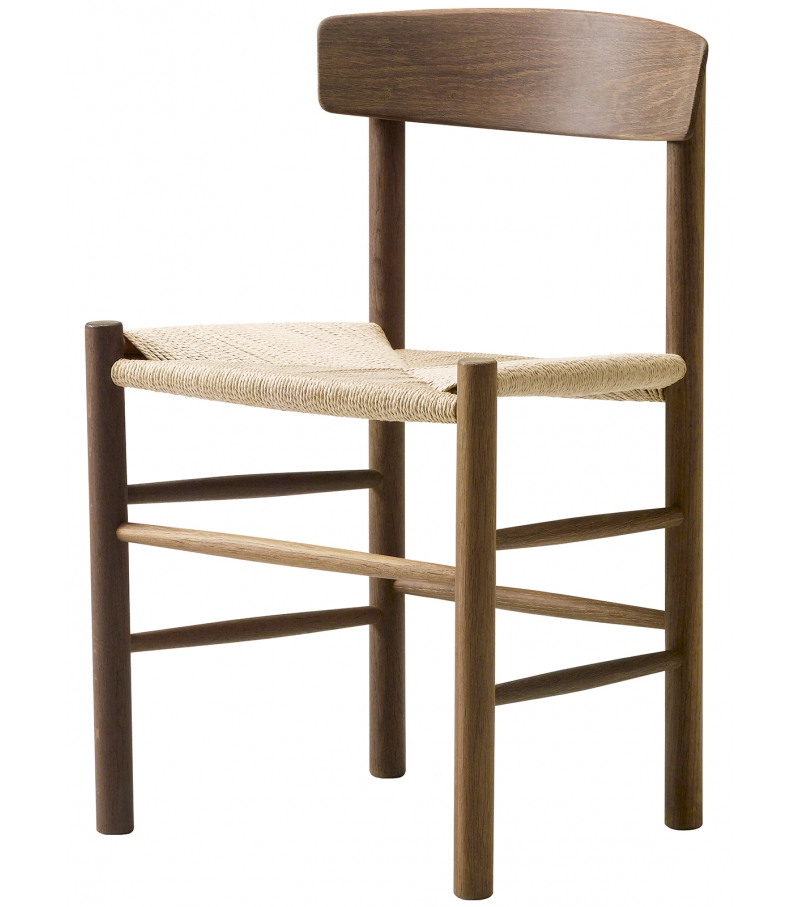 Mogensen J39 Chair
DESIGNED BY BØRGE MOGENSEN
Fredericia
Designed in 1947, J39 is a versatile masterpiece crafted from solid wood, featuring a hand-woven seat in natural paper cord. It is a classic piece that represents the height of modern Danish design and is on the wish list for many design lovers and Børge Mogensen fans.
Available at Chanintr Craft | ฿ 37,300
Viridine Round Accent Table
THE JEAN-LOUIS DENIOT COLLECTION
Baker
The Viridine Round Accent Table features lacquered resin with ivory paint and antique bronze trim. This modern looking table comes with a clear glass on top and will enhance your living space.
฿ 74,000
Rouge Hermès Limited Edition
Hermès
Rouge Hermès is a complete collection dedicated to the 'beauty of the lips.' Each color comes in a fun lacquered, polished and brushed metal lipstick case that can be refilled. For 2020, the fashion house launched three limited edition colors consisting of two satin formulas and one matte: Rose Pommette, Rose Ombré and Rose Nuit— a seamless blend of autumn into winter shades.
Available at Hermès Boutique, Siam Paragon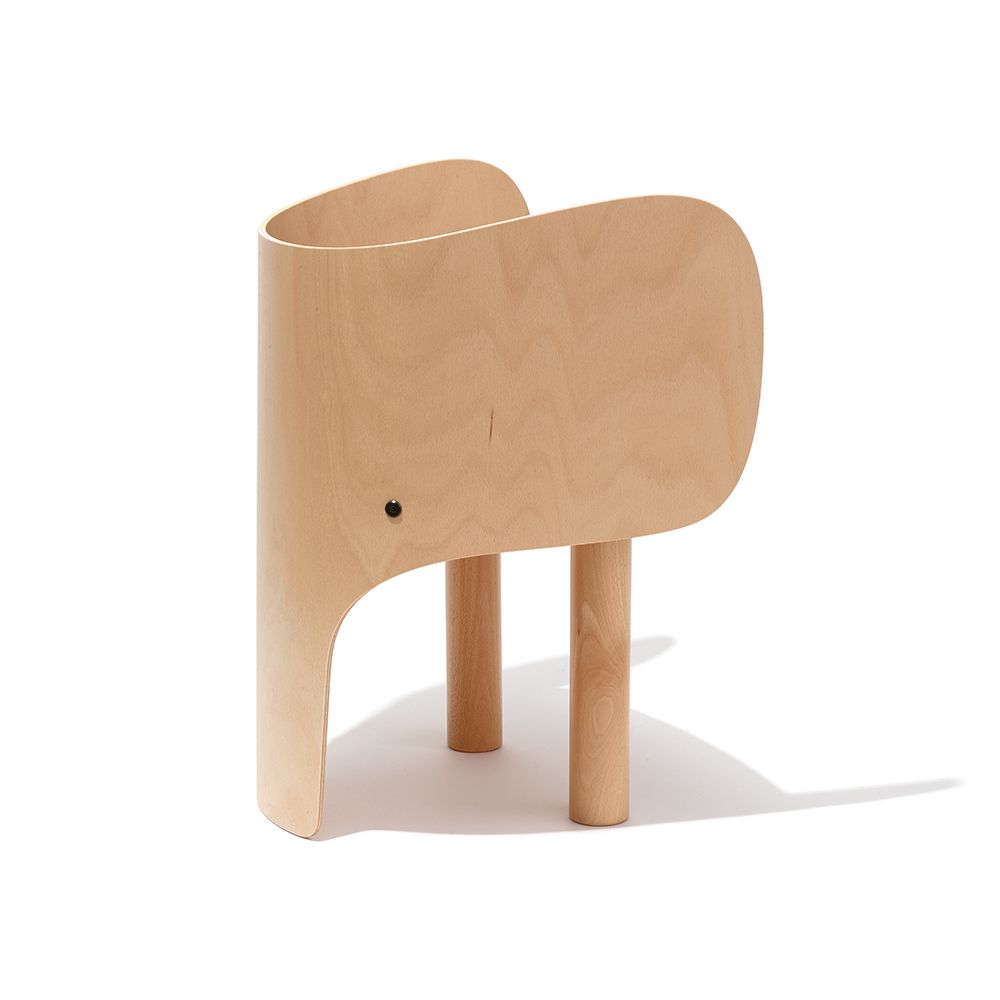 Elephant Chair
DESIGNED BY MARC VENOT
EO
The Elephant Chair has a friendly and welcoming appearance that will seduce the youngest and stimulate storytelling and adventure. The sophisticated lines will appeal to parents and serve as a perfect blend of form and function.
Available at Chanintr Craft | ฿ 14,900
Colette Cane Hurricane
AERIN
A stylish hurricane with a woven cane base that is a natural addition to an informal table setting, whether you are dining indoors or al fresco. This piece has a casual appeal and is a perfect addition to coastal living.
Available at CHANINTR Siam Paragon | ฿ 16,100
Kettle Teapot 1.5 L
DESIGNED BY NORM ARCHITECTS
Menu
Kettle Teapot 1.5 L is a glass teapot with tea infuser that hangs by a silicone string, serving as a stylish teabag in the middle of the teapot. Inspired by classic, Oriental teapots – in a harmonic fusion with modernistic, Scandinavian design.
Available at Chanintr Craft | ฿ 3,200