Kettle's Yard / Cambridge and Musée Zadkine / Paris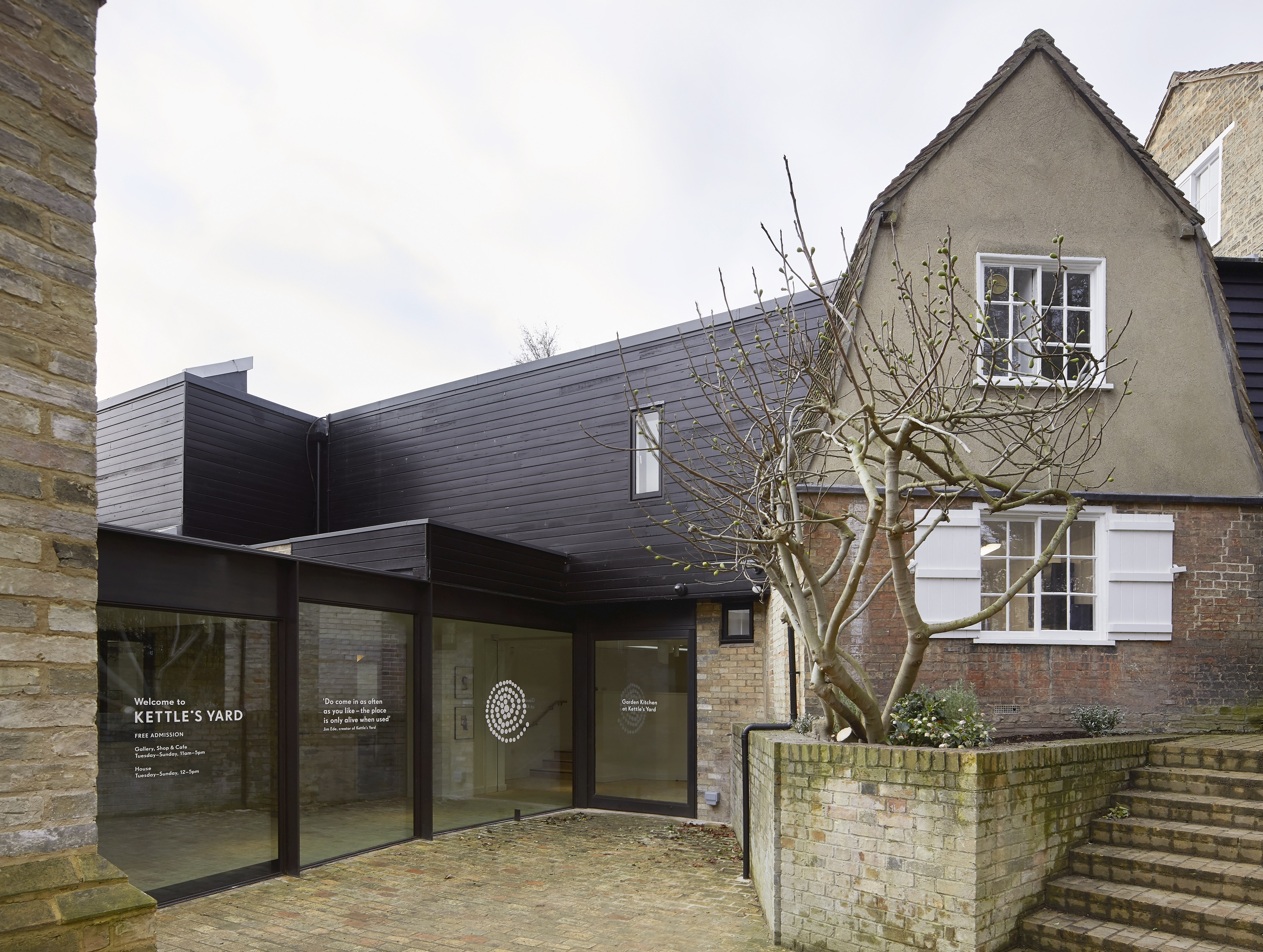 If, like me, you are prone to the occasional case of 'visual fatigue' that can result from hours spent wandering through any grand scaled gallery or museum, then I strongly recommend seeking out smaller sized establishments that allow you to consume your art in lesser doses.
Unlike larger, or the more well-known museums or galleries, that often may seem overwhelming and unaccomplishable in a single visit, smaller sized galleries allow you the time to not only experience the entire collection on show, but also often provide quieter, less-populated spaces in which to do so. Not hurried along by a sense of having to 'see everything' I find you are able to get closer to the artwork, the artists, and their spirit.
Two of my most favored galleries are pictured here – Kettle's Yard and the Musée Zadkine – both are inextricably linked to their founders or the artist whose works fill the spaces, giving them an added bonus of a more personal, holistic experience – viewing the art in their 'home' as it was.
KETTLE'S YARD
Situated in central Cambridge, England, Kettle's Yard re-opened in early 2018, following expansive renovations. Originally consisting of only a series of linked cottage buildings that were once the home of art curator/collector Jim Ede and his wife Helen, the buildings have since undergone various growth phases.
Beginning in 1956, the Ede's would open their private rooms in the afternoons of the university semester to students and visitors, giving them personal tours of their 20th century art collections. In these domestically scaled settings, visitors could see not only icons of contemporary art, but could get physically close to them, experiencing them in a more homely setting. With Jim's curatorial eye, artworks including paintings and sculptures were placed alongside furnishings, ceramics, glassware and found objects from nature that provided a more harmonious, approachable and lived-in atmosphere, taking art off its pedestal, so to speak.
At one stage of his life, Jim had been a curator at the Tate Gallery Britain, a role which brought with its friendships and associations with notable contemporary artists. British artists included Barbara Hepworth, Henry Moore, Ben Nicholson and Christopher Wood, to name a few. Other artists from across Europe and America, included Constantin Brancusi, Joan Miró, Helen Frankenthaler and Henri Gaudier-Brzeka.
In 1966, they kindly donated their home and its contents to the University of Cambridge, although they continued to stay on there until 1973 when they then moved to Edinburgh. Extensions to the building, in a modernist architectural manner, were added in 1970 by the architects Sir Leslie Martin and David Owers. In 2015, the gallery closed again for another extensive renovation, this time with spaces designed by Jamie Fobert Architects. A series of sensitively resolved additions include a new entrance area, courtyard, larger exhibition galleries, an education wing, café and gallery shop. In this setting visitors can now enjoy not only the permanent collections established by Mr. Ede himself, but also a series of ever-changing temporary exhibitions.
MUSÉE ZADKINE
The first time I visited the Zadkine, on the edge of the Luxembourg Gardens in Paris, I was almost certain that I'd gone to the incorrect address. With no main street frontage, the museum itself is discretely situated behind what looks like a garage entrance and shared courtyard.
Occupied by the Russian born artist/sculptor Ossip Zadkine and his artist wife Valentine Prax between 1928 and 1967, the intimately scaled one and two storey buildings and courtyard garden opened to the public in 1982, following renovations and conservation works. The studio-museum remains faithful to its dual life of a creative atelier and private inner-city home.
Through a bequest of Valentine herself, the buildings now house a series of light-filled ateliers designed to represent the ambiance of the once working studios as genuinely as possible. Large glass windows frame views to the garden or towards the sky above, allowing the Parisian daylight as it changes with each season, to cast shadows on the exhibited sculptures and works by Zadkine himself.
Wrapping itself around the tiny central garden, the spaces provide a perfect backdrop in which to experience Zadkine's sensual, warm, honest sculptures in materials such as rustic wood, earth clays, stone and plaster. I can think of nothing better than an hour or two on a rainy, silver skied Paris day, than spending time surrounded by Zadkine's work in the stillness of this special museum.