Kitchen Heirloom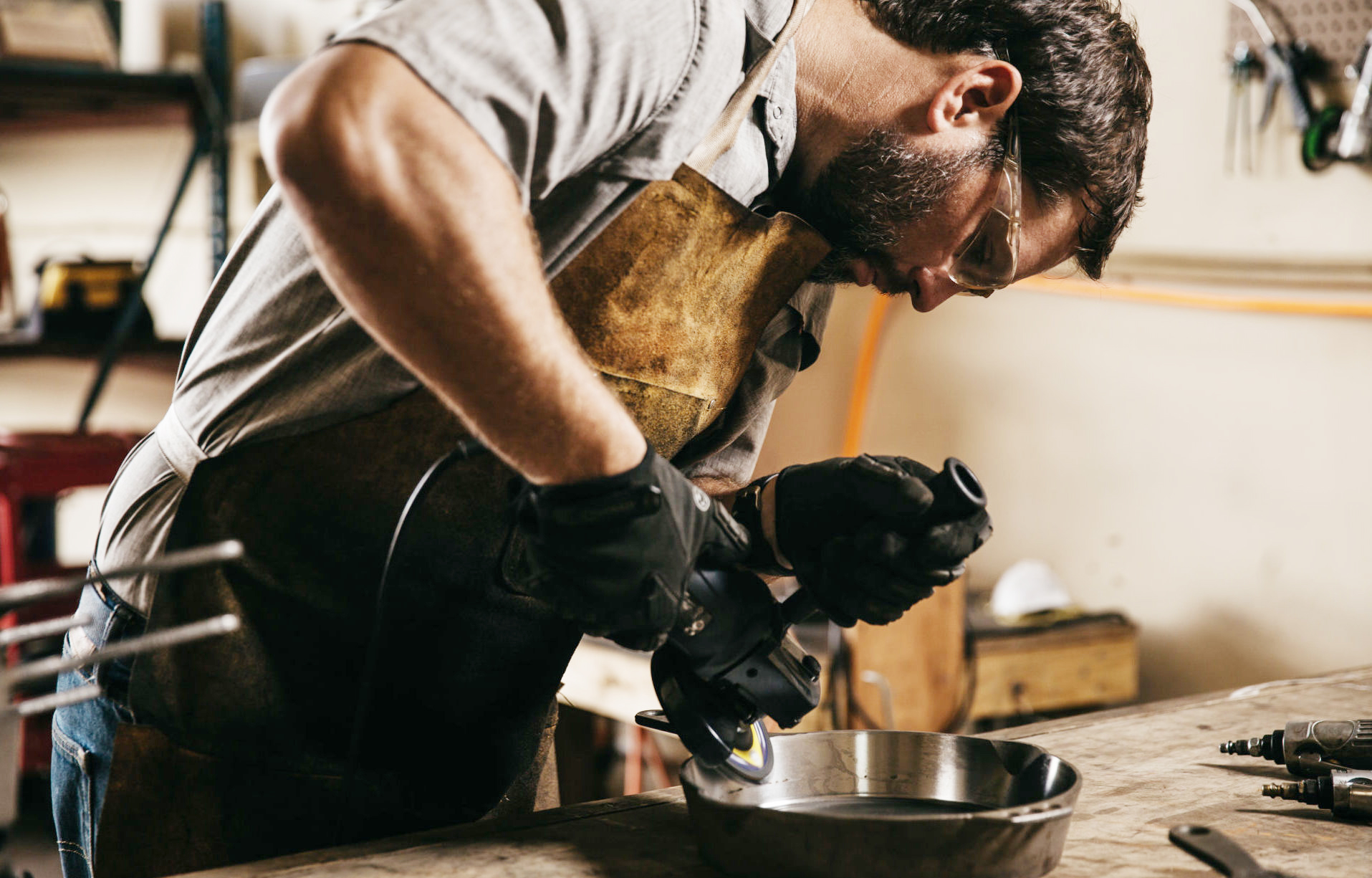 Three things that any chef would recommend you to invest in your kitchen (aka a foodie's deserted island list) are a high quality chef's knife, a good sea salt and a versatile cast iron skillet.
We found the last one during our trip to Charleston, South Carolina. A handsome Smithey cast iron skillet really caught our eye for its look and features, and the cute birdy logo. We sensed that it must be something special and we were right. The US-made handcrafted skillets are the brainchild of Isaac Morton who hatched the idea for Smithey while tinkering around his woodshed admiring the smooth surfaces and timeless logos of vintage ironware. He developed his expertise in restoring beautiful old cookware pieces which he would then gift to friends and family.
After years of studying collector's books and birddogging rusty old pieces to restore to their 1890's glory, the prospect of creating something new piqued his curiosity. Creating and sharing a cast iron cookware line that honored the classic style of vintage pieces, but also harnessed modern technology and processes, just felt like a good idea. And from that idea – that a lost art might be restored into a modern icon – Smithey Ironware was born in 2015.
The pans are raw-casted at a foundry in Indiana before being sent back to Charleston for hand finishing and polishing that results in a satin-smooth surface which is not only naturally non-stick and simple to clean but also artfully crafted. And to achieve the glassy-smooth surface, Morton applies the same traditional technique that vintage cast iron cookware were made over 100 years ago.
We are very happy with our experience cooking with their No. 10, which came pre-seasoned with grapeseed oil. Our over-easy fried eggs were perfectly cooked and didn't stick to the pan at all. The functional pour spouts made it easy to separate the bacon fat after it was done. You can even serve your food in the skillet to keep the food warm. Smithey skillet is not cheap but in our opinion it is worth every penny especially if you are an avid cook. Every use is like a special treat.
The No.12 skillet is the most recent addition to their line. A bit deeper than the No. 10 and with a slightly more open wall angle, it is great for stove top cooking or roasting a chicken.
With proper and easy care, Smithey skillets will surely become handcrafted heirlooms for future generations.