Maison Saint-Louis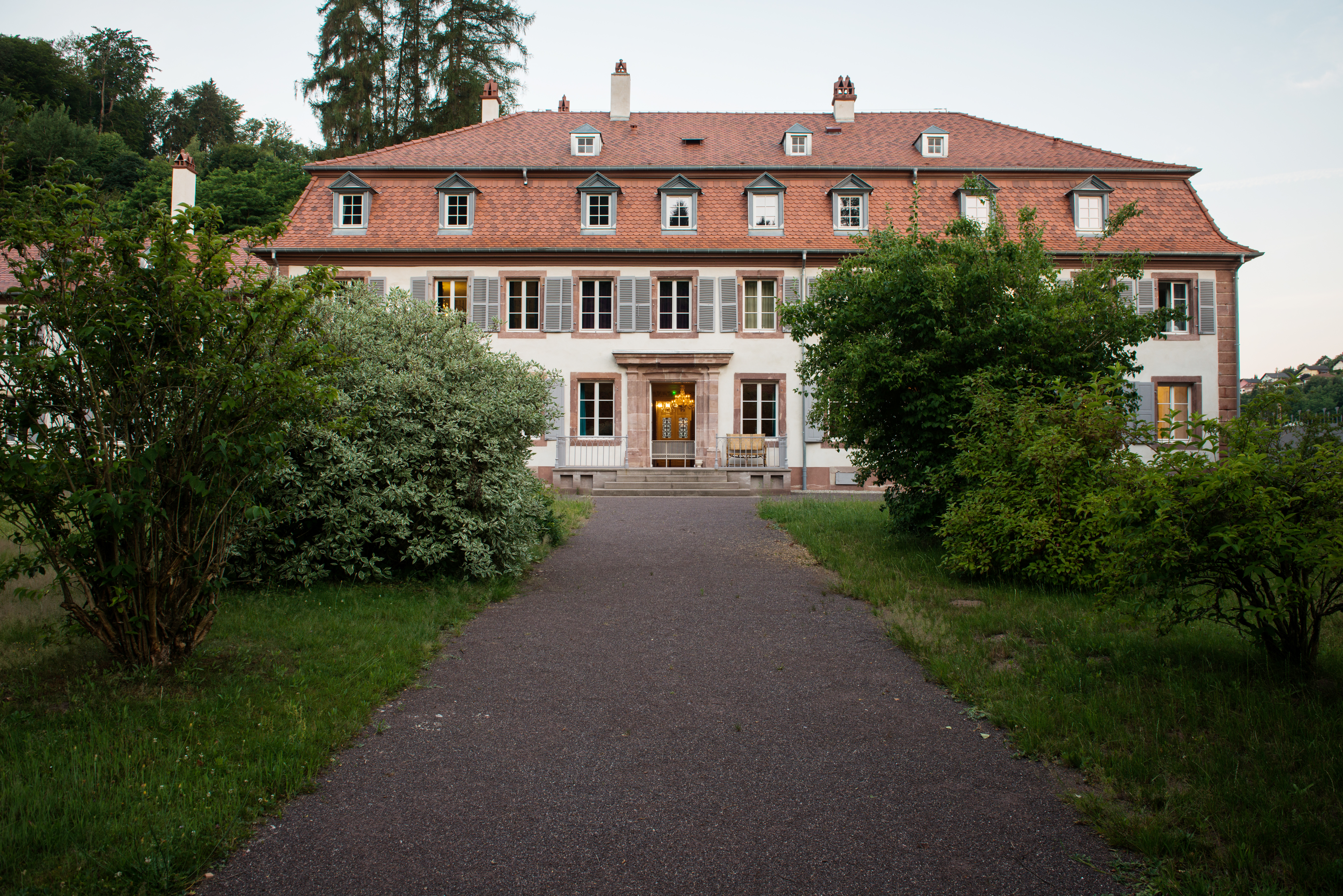 When it comes to living large and receiving guests, it is hard to beat French hospitality.
We count ourselves lucky to have experienced the art of haute living during our visit of the Saint-Louis factory in the Alsace region last Spring. Cristallerie Saint-Louis, as known in France, has been producing glass since 1586 and was the first crystal producer royally appointed by Louis XIV for their amazing tabletop glassware and chandeliers.
Nestled in the town of Saint-Louis-lès-Bitches and surrounded by forest, a key ingredient in keeping the hot furnaces going, they still meticulously mouth blow, cut and polish every piece by hand using the same techniques as when they began and passing their know-how down from generation to generation.
What was so special about our last visit was not that it had reminded us again of how magical the process of creating crystal is and how meticulous and arduous the work of the Saint-Louis craftsmen are but our stay at the newly renovated Maison Saint-Louis.
Maison Saint-Louis is located next door to the factory. It had been a residence for the factory general manager for many years as it was called the GM House or 'Maison de Direction' before Hermès acquired the business in 1989. They then appointed Andrieu-Pernot Architecture, a French architecture firm to restore and add modern amenities to the house. New roofs and tiles were replaced and windows were added to make the house more airy and bright. All materials were mostly locally sourced in order to preserve the original spirit and character. The renovation took 2 full years between 2012-2014 and the Maison was transformed into a charming guesthouse with the traditional bones of quite a grand farmhouse.
Collaborators, partners and guests who come to visit the Saint-Louis factory are often asked to stay overnight at this guesthouse due to the distance of the factory from Paris. And given that the factory tour would take several hours, it is better for visitors not to rush back, but to relax after a long day of discovering and participating in workshops. This arrangement is most welcoming and makes you feel right at home.
The guesthouse exudes a very warm, cozy and comfortable ambience. We were greeted by a dramatic 36-light classic chandelier by the staircase. In the dining room, where delicious meals were served with seasonal ingredients, the Royal chandelier with 24 lampshades was the centerpiece of the room. Lunch and dinner were set up properly with folded napkins, Puiforcat silverware, Hermès plates and bowls, and of course, Saint-Louis wine glasses. A lovely library invites guests to mingle after dinner for conversations over drinks. All 10 rooms on the first floor were uniquely designed and decorated with Saint-Louis chandelier, lamps and vases, even the bedside carafes. Some antique furniture pieces are restored and reupholstered. With such refined interiors, each room is named after famous collections such as Trianon, Apollo and Botticelli. Our favorite is the Thistle room where the wallpaper on the walls is the same mural of the French countryside as the wrapping paper used at any Saint-Louis boutique.
At the attic on the second floor, they converted what used to be an under-roof storage into a bright and airy archive room that houses every piece creation grouped by collection and color. It was such special treatment to be able to stay at Maison Saint-Louis, learn more about their heritage and be treated like royalty!