More Than a Beauty Brand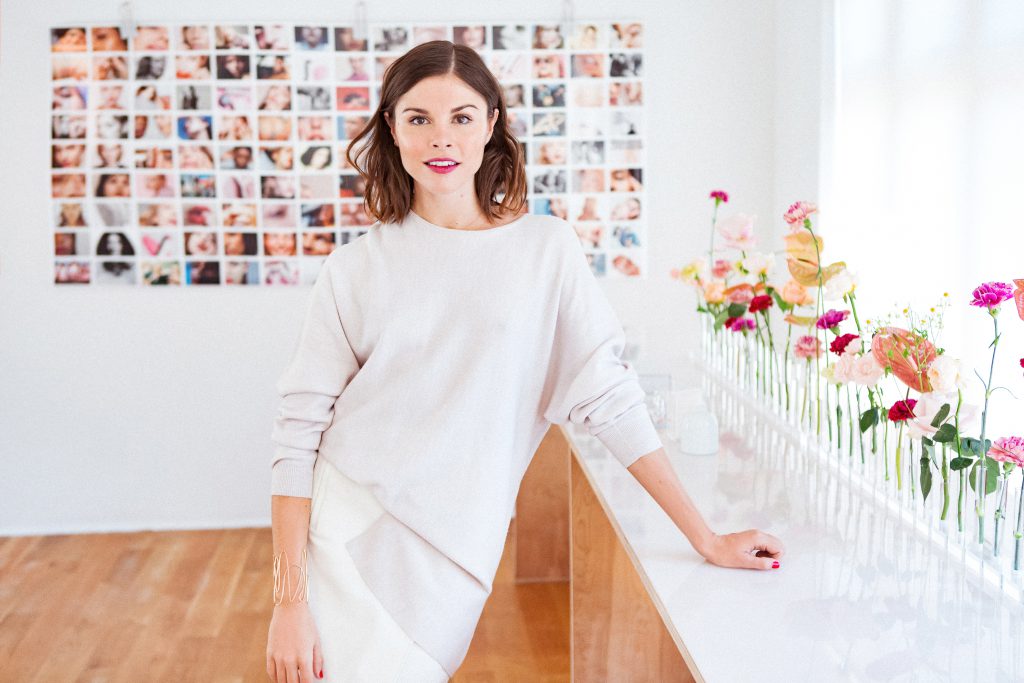 There seems to be no shortage of cosmetic companies on the market today, but for many millennials, one beauty brand 'Glossier' seems to stand out.
Glossier (pronounced gloss-ee-ay), which has been dubbed as the first beauty lifestyle brand, is all about revolutionizing the experience of purchasing and using makeup and skincare products. Launched in 2014 with backing from Forerunner, a women-led venture capital firm, Glossier has developed a collection of beauty staples including concealers, lip balms and moisturizers, all of which have received favorable reviews and beauty awards.
Emily Weiss, who is the founder and CEO of Glossier, started with an ambition to democratize beauty and fill a gap she saw between quality and accessibility. Weiss has been focused on engaging customers in ways that more traditional brands have neglected. While they are almost entirely an online, digital beauty brand, there is one showroom in the penthouse of their SoHo office. Created to appear as the polar opposite of Sephora, the showroom boasts a minimalist wonderland of sleek stations carefully assembled with creams and cleansers, oversized mood boards, and a coterie of down-to-earth "showroom editors" in Glossier-pink jumpsuits.
Weiss embarked on this endeavor long before Glossier was founded. In 2010, while working as a stylist's assistant at Vogue, she launched a beauty blog, Into The Gloss, which focused on delivering beauty how-tos, product reviews, and most transformative of all, exclusive access into the "top shelves" of beauty cabinets around the world. "Top shelves" continues to be an integral part of the blog's success. They can best be described as a unique style of interview that exposes the beauty routines of admirable women- designers, models, artists, and fashion designers who are willing to dish their favorite beauty products to readers from within the confines of their bathrooms.
Over time, Into the Gloss formed an extensive community of readers and commenters who became the initial followers of Glossier. To Emily, Glossier was a chance to create the products that her readers on Into The Gloss desired. She called it a "two-way conversation" between the product team and the user community.
When asked about the release of Glossier's facial cleanser 'milk jelly,' Weiss spoke about people being let down by the gentle cleansers on the market, "we actually asked our community and got hundreds and hundreds of comments of what their dream cleanser would be. We compiled all the feedback into a brief for our chemist. Some of the overarching themes that people were really missing in a cleanser was something that was very gentle and non-stripping, free of any irritants, free of any nasties, but that really worked and got the job done."
As a result of keeping communication channels wide open, Glossier has established a cult-like following and grown by 600 percent in 2016. Weiss attributes her company's explosive growth and clout to its hyper-engaged fan base. She estimates that Glossier owes 90% of its revenue to fans, "it hasn't been through paid or build marketing spend, it's mostly word-of-mouth," Weiss said.
Looking ahead, the company's next steps involve building a formal representative program for many of its engaged commenters and customers. "It comes back to making everyone an influencer…and so we're building a platform that enables that," explains Emily. The program is about exchanging social capital instead of money. Ali Weiss, VP of Glossier, has shared that glossier girls derive real value from their association with the brand, and vise versa. "They're rewarded by association with the brand, in sort of this intangible social currency…[for example], follower count means so much to so many people in this world, and that's a huge part of what we think we're giving them".
As for Weiss? Her biggest frustration has been the inability to keep up with the demand. From 10,000-person waitlists to the huge international demand, delivering at scale has been the primary stumbling block.
– Sarah Poff