The Charming Daily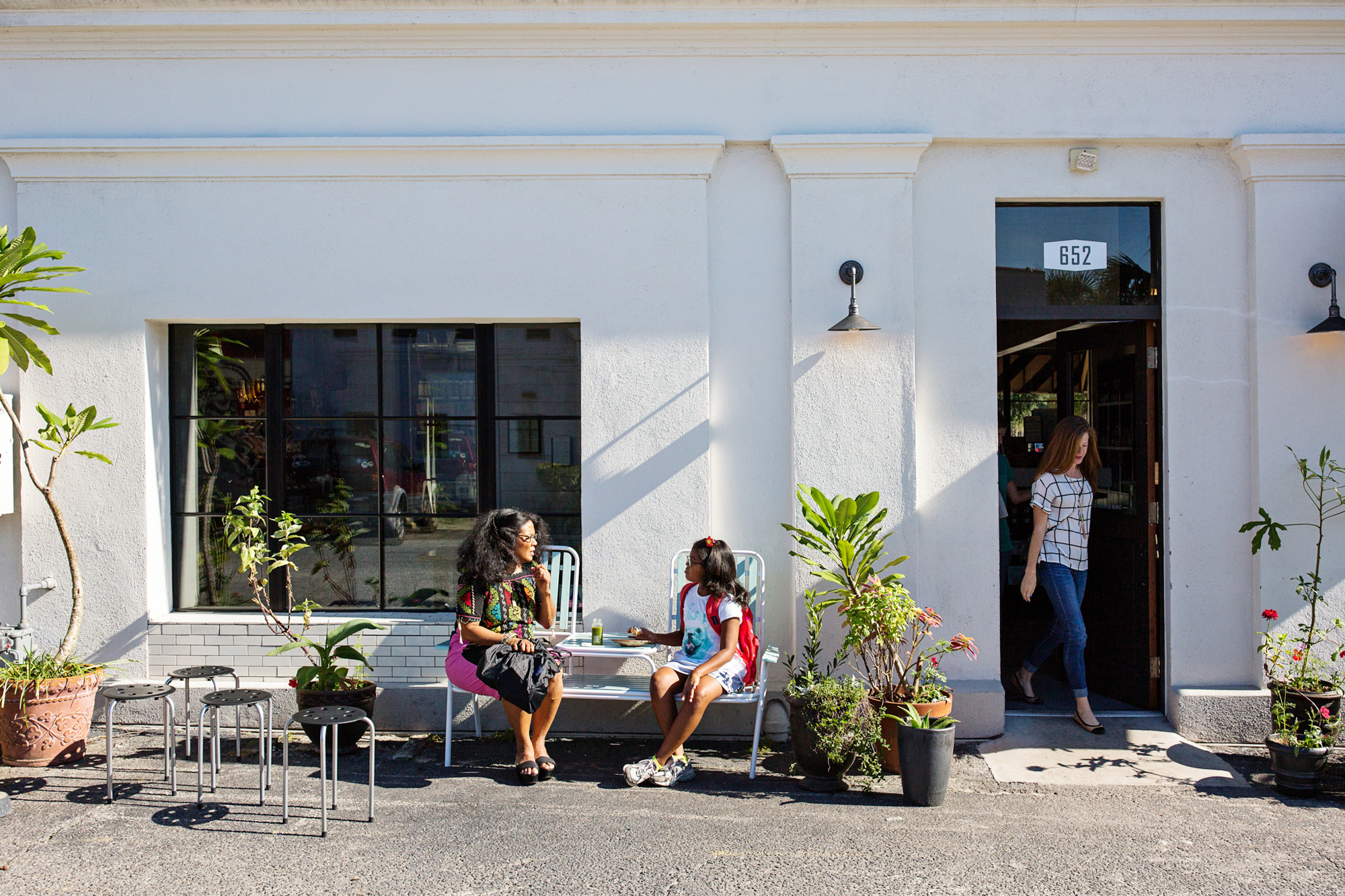 The Daily is a modern bodega and coffee shop located on Charleston's King Street. It is a place you wish that every town and city had a few of.
The Daily is the next-door sister eatery of the award-winning Butcher & Bee restaurant by owner Michael Shemtov. It offers a variety of dishes inspired by the southern pantry with authentic flavors and high quality ingredients. On any given day, you will see people stopping by for morning coffee and breakfast or on weekends families with kids having their brunch.
Since opening in 2014, The Daily has become a place where the local community hangs out to share stories, and where farmers and craftsmen showcase their talents.
The marketplace features local produce, dairy and pastured meats as well as products from favorite makers across the South and beyond like Red Clay Hot Sauce, Bulls Bay seasonings, Anson Mills, as well as, hard to find cookbooks.
Their avocado toast and artisan sandwiches are delicious. Breads and pastry items are baked fresh daily from the Butcher & Bee kitchen. In the evening, customers often make a stop to pick up some salads, cheeses and wines before going home from work. The Daily also offers unique wines at approachable prices.
There are a few seatings inside but we prefer a small table outside when the weather is nice and warm, with a tall glass of sweet iced tea.