The Marsh Girl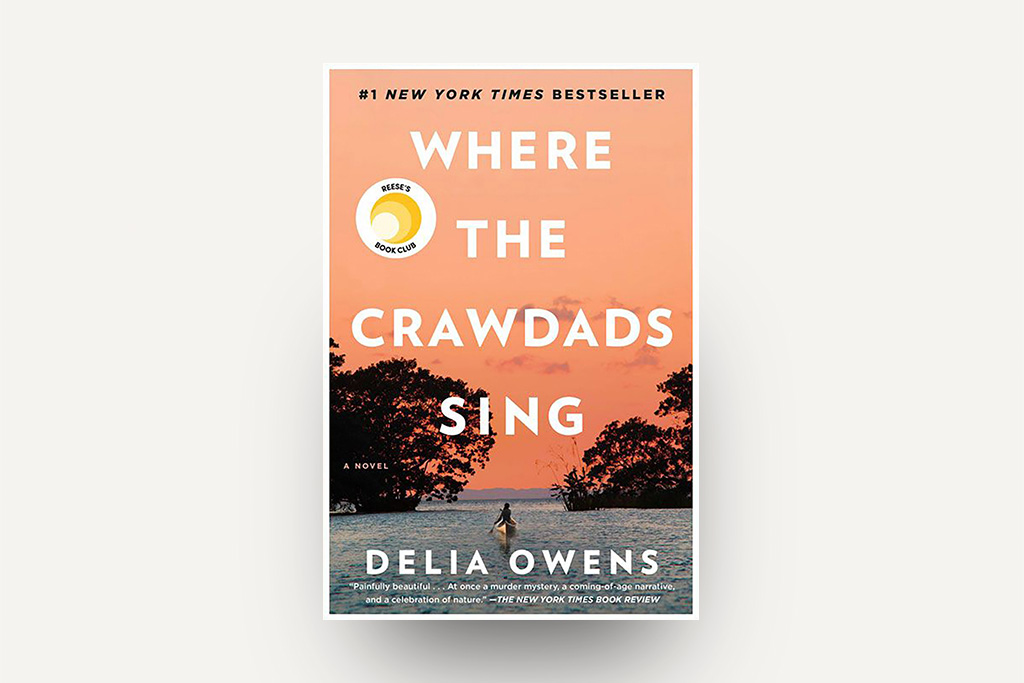 Text by Uracha Chaiyapinunt
"THIS BOOK HAS DEFIED THE NEW LAWS OF GRAVITY. IT'S MANAGED TO HOLD ITS POSITION IN A MUCH MORE CONSISTENT WAY THAN JUST ABOUT ANYTHING."

— PETER HILDICK SMITH, PRESIDENT OF ANALYTICS COMPANY CODEX GROUP
When retired wildlife biologist Delia Owens was finally ready to publish her debut novel—a body of work that took her 10 years to craft—no one expected the book to become an international hit. In fact, Owens's publisher Putnam had only decided to print 28,000 copies of the book. That was the summer of 2018. Now two years later, "Where the Crawdads Sing" still remains a staying power on the New York Times bestseller list after 93 weeks (as of early July). A coming-of-age, genre-breaking story, "Crawdads" is perhaps the success it is because of its relatability that makes all readers stop and feel again in an age where everything seems to zap by.
In 384 pages, Owens traces the tumultuous life of Kya, an abandoned girl who is forced to care for herself in the marsh of North Carolina. While most people consider the marsh wasteland, a place where criminals and runaway slaves hide, Kya finds solace in the wildlife and peaceful waters. It is there, in almost complete isolation, that she learns to become self-reliant. It is also there that she meets her first—and second—love, learns of heartbreak, and grows into the intelligent woman that she becomes, defying all odds and expectations that the townspeople had for her.
What truly makes "Crawdads" a special book is the endless journey of emotions Owens takes readers through. The story is at once a murder mystery, a coming-of-age narrative, a romance novel and a celebration of nature. Painfully beautiful, Owens recalls Kya's life through the unique lens of a wildlife biologist, paying close attention to human behaviors and psychology, and paralleling it with the ecosystem of North Carolina's marsh and swamp. And while most readers will never have stepped foot in North Carolina or suffer the psychological damage of being utterly alone, they still will find parts of Kya's life that they can understand and hold on to. The sympathy one feels for Owens's heroine is moving and deep. Readers will not be able to help fall in love with this broken character and root for her through every page and chapter of the book.
"Where the Crowdads sing" is being adapted into a film by Oscar-nominated Beasts of the Southern Wild scribe Lucy Alibar with 3000 Pictures/Hello Sunshine (Reese Witherspoon's production company).