Up in the Clouds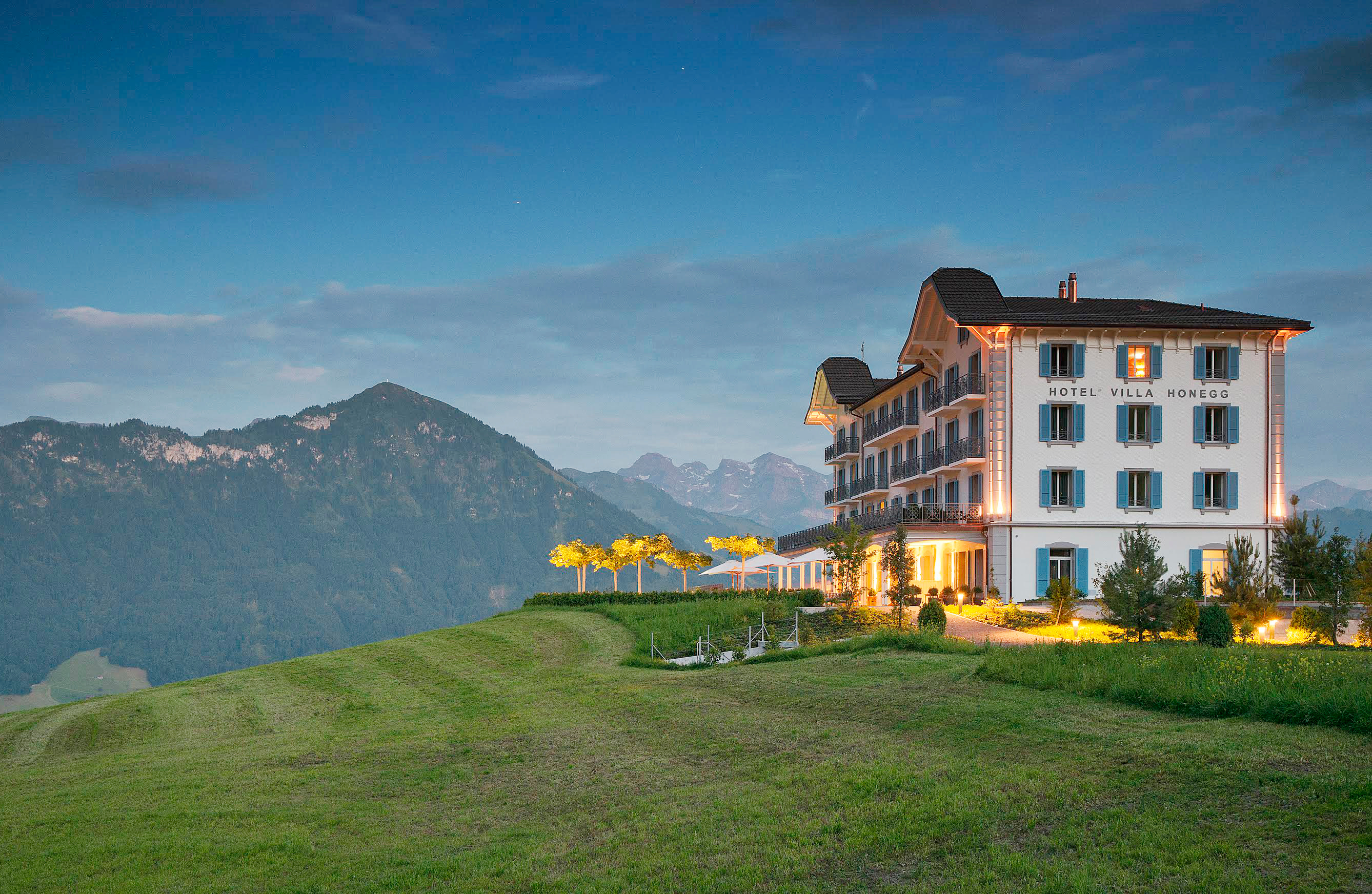 Hotel Villa Honegg sits elegantly on a hilltop surrounded by Swiss Alpine mountain peaks that paint the landscape a different scene from season to season. I journeyed to this fairy-tale-worthy destination as a weekend getaway from Zurich, which is a mere 1.5 hours away by car. At 914 meters above sea level, the hotel's breathtaking view of Lake Lucerne amidst layers upon layers of the Swiss Alps will stun, overwhelm, and enchant any visitor fortunate enough to have found this small paradise.
The history of Hotel Villa Honegg dates back to the early 18th century when a hotel entrepreneur Emil Durrer purchased a piece of land in the quaint town of Ennetbürgen, and upon it, built a small hotel from his own vision without help from an architect. The Durrer family ran the hotel operations for three generations before the property was sold and used as a film set in the late 1900's. It was not until 2011 when Hotel Villa Honegg, after a complete renovation, reopened once again to hotel guests.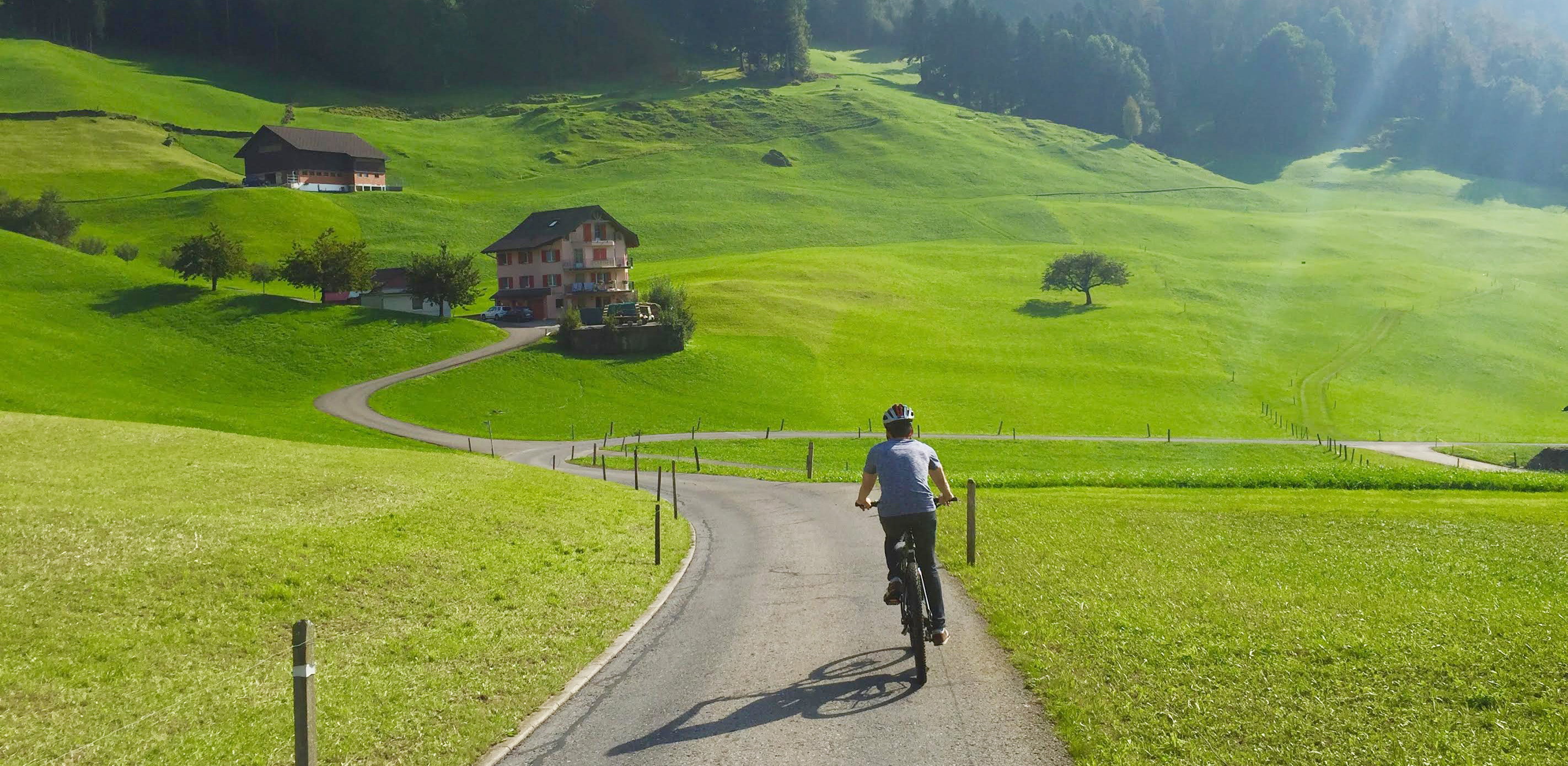 My experience at Hotel Villa Honegg can only be described as "dream-like." I spent an afternoon biking up and down the picturesque rolling green hills (thankfully, the hotel provides electric powered bicycles) where the sounds of cowbells echo endlessly. Once back at the hotel, I indulged in a culinary experience of meticulously-prepared European dishes paired with Swiss wines recommended by the resident sommelier. But the defining moment of arriving at this magical place for me (and I'm sure for most visitors) was when I stepped into the beautiful infinity pool that overhangs the majestic mountainous terrain enveloping the glistening Lake Lucerne. On a clear day, one can see the mountains stretch indefinitely into the horizon. On a cloudy day, the elevation makes it seem as though you are floating above a sea of fluffy clouds. I perched at the edge of the heated pool on a chilly morning and watched the golden sun slowly climb over the mountain peaks. At this very moment, time stopped, and there was nothing but myself and the awe-striking nature. It was beautiful. And moments like this are what dreams are made of.
– Tharin Laorauvirodge