Weekend on the Farm
We have been trying to squeeze in a few days around our bi-annual trips to High Point to visit what many have been calling the best in America. We just could not make it happen until this past April. Seven hours and two flight cancellations after our scheduled departure to Knoxville, I was still wondering if we would ever make it. It was a great relief to finally arrive at Blackberry Farm just past midnight with staff attentively waiting for us with a silver tray for supper by the fireplace in our lovely cottage in the woods.
There certainly has been a buzz about Blackberry Farm for many years, whether it was the awards for its food and farm-to-table story, the superstar visiting chefs, the 4,200 acre property itself with its luxe Southern hospitality and style or the sad story of the sudden passing of the owner Sam Beall a year ago, with his wife having to assume his role. We did not really want our expectations to skew our experience so we did not do much research and let ourselves be surprised.
Surprised we were, the farm is quite an amazing feat! A great success in a most unexpected location at such a high level that you could not complement anyone other than the visionaries, owners and team behind it. It draws deep from what the property naturally offers, endless space, agriculture, Southern charm and a family dedicated to hospitality and service, then through some magic of a master alchemist offers it up as such a curated experience to the very top of the market.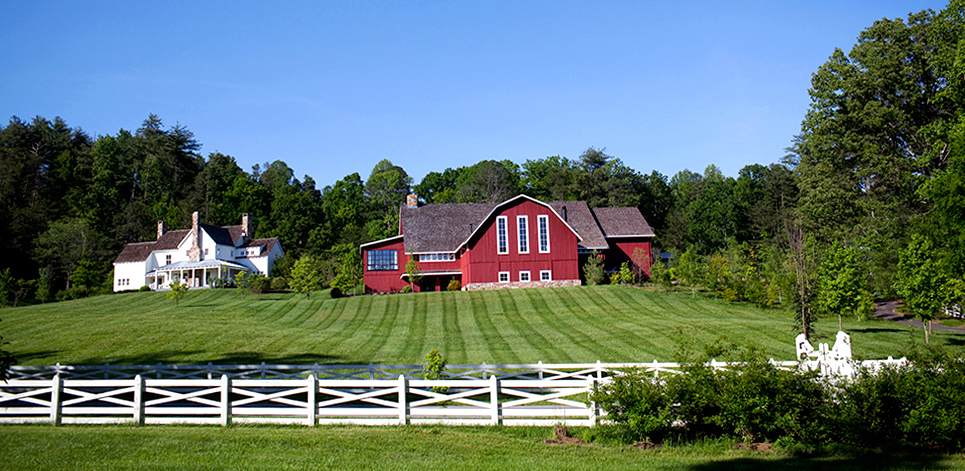 We are talking about 500 staff looking after 68 guest rooms and cottages, golf-carts and Lexus SUV's taking you anywhere you want, full-board of the most exquisite home-made home-grown delicacies you could imagine, an in-house brewery that makes a killer saison, and just anything imaginable you would want to do in the country like archery, horseback riding or just parking yourself at the Wellhouse, pampering your days away.
And for those, who just can't kick the retail bug, even in the country, I have not seen such world-class product design, development and merchandising in an hotel before, literally, custom Bernardaud plates of the farm animals by non other than the farmer himself.
For a first timer, unless you were planning on renting one of the homes and laying back for a week or more, we would recommend a long weekend with a group of friends to keep you company and do activities together. Also, it is the South so ask about when to go so as to avoid peak bug season. If you are thinking of pairing it with any other trips, Asheville, North Carolina and the Vanderbilt Mansion (made famous in Richie Rich) is only 2 hours drive and worth the detour.