Weekend RSVP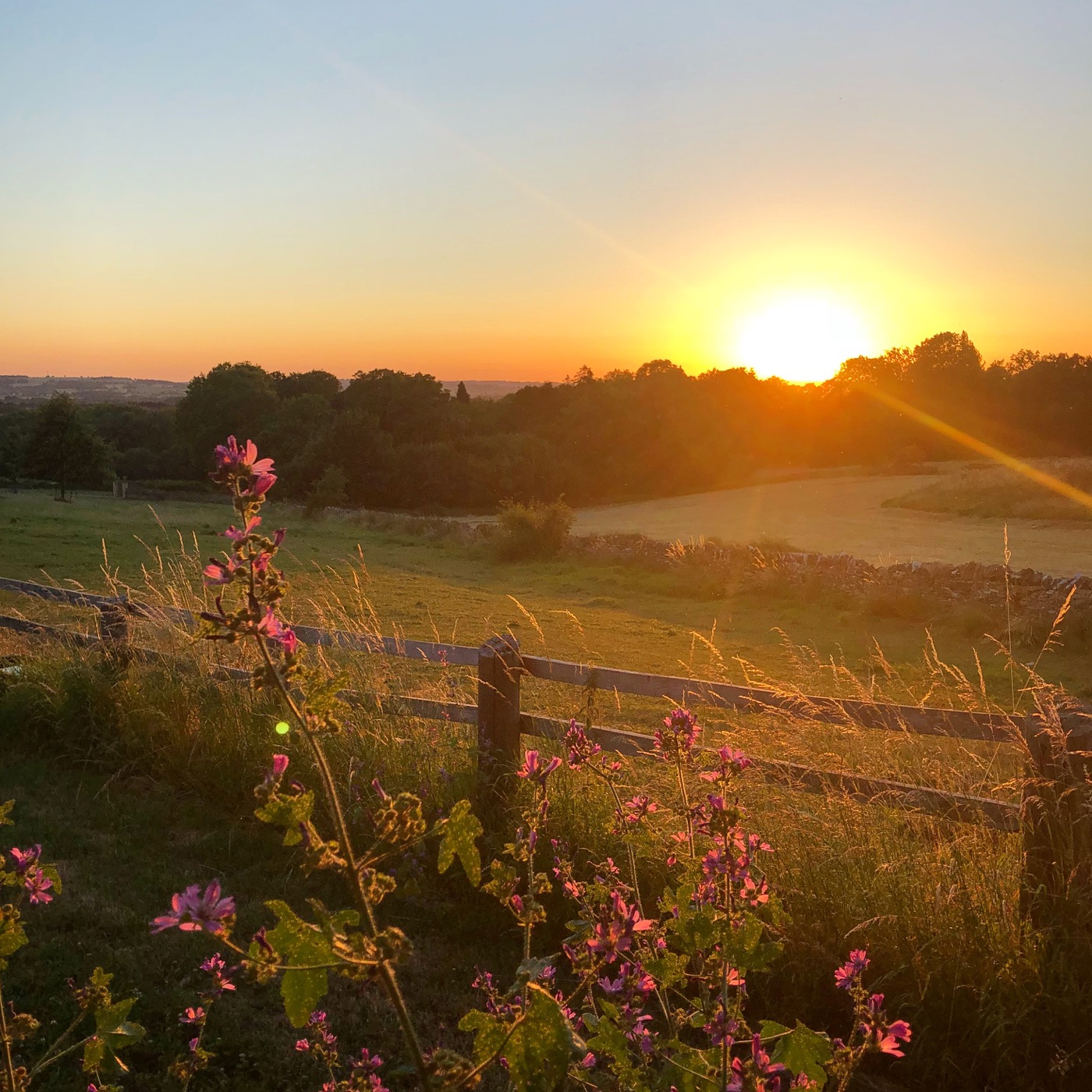 Text by Uracha Chaiyapinunt
Some people call New York City their favorite place in the world. They're addicted to Manhattan's restless energy and ruthless work culture, to how quickly things move and the chaos of it all. But for Amanda Brooks, the city and her high-ranking city job, was eating her up alive. Since relocating to her husband's native Oxfordshire in 2012, Brooks's personal brand has changed. Long gone are the back-to-back front row fashion shows and 3 a.m. shoots. A quick scroll through Brooks's Instagram shows the mom-of-two has fully embraced her new chapter on the farm, flooding her gallery with photos of hills, creeks, fresh produce, climbing roses, sunrise horseback rides, baby goats and jam-making afternoons. And now, she's opened her doors and welcomed guests to the family's Fairgreen Farm for a glimpse of her new life.
Idyllic and secluded, Fairgreen Farm's guesthouse is made up of old sheds, joined together to create a spacious two-bedroom cottage with a large kitchen and living area. The project was designed by Brooks's husband Christopher with the help of two Polish builders. The renovation process took them more than four years, most of which were spent making all the upgrades and adjustments to the cottage, including an outdoor terrace with a dining area facing the field; and a full kitchen for guests to bake Brooks's famous Rhubarb Pie in. While still decidedly rustic and countrylike, the revamped cottage features a slant roof and '50s finishes; the couple had outfitted the space with their midcentury-style sectional sofa and other vintage decor from their former Long Island beach house, leaving their mark on Christopher's family's 17th century estate.
The allure of Fairgreen Farm also comes from the fact that it is a bit of a hidden gem. Located miles off the main road, and accessible only on a narrow, meandering dirt track, the estate offers privacy you won't find anywhere else. You will fall in love with the expansive views of the farmland, made only more special by the fact that you won't have to share it with anyone else.
The guesthouse also lacks a website. Those who know about the accommodation are most likely followers of Brooks's Instagram account. The past two summers, the mom-of-two has promoted Fairgreen Farm exclusively through her social media platform, adding the housekeeper's email address as the only means of contact for those interested in making a booking.
So what can you expect if you do make it out to Fairgreen Farm one day? For starters, quiet morning walks with Juice, Brooks's pet lamb; stunning views of the property's rose garden; quiet afternoons to finally attack your reading list; a soothing cup of tea on the porch; and sunset horseback rides. All in all, Brooks guarantees you'll find some much-needed peace and serenity at the farm.