What's in His Kitchen?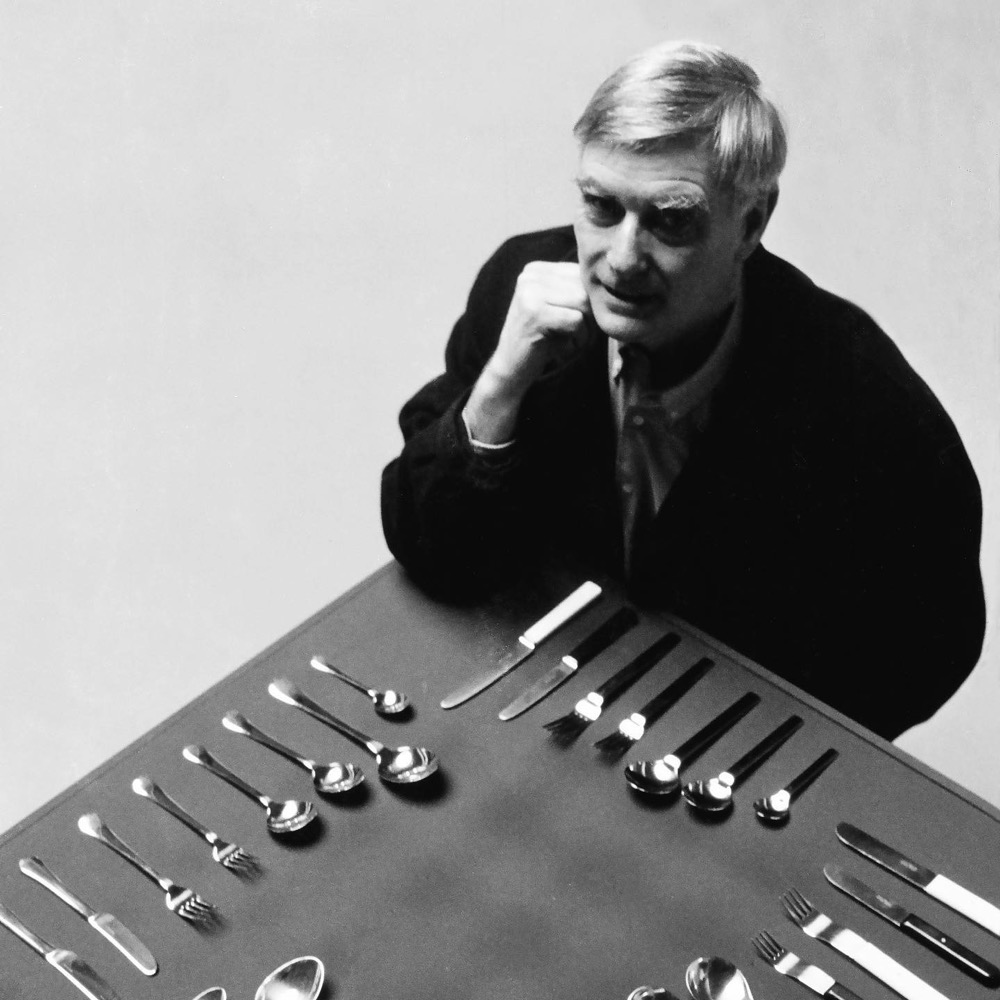 Text by Shada Vijitkasemkij
Named after its founder and one of the greatest designers in Britain, David Mellor Designs specializes in metalwork and is particularly famous for its timeless cutlery and kitchenware. Established in the 1960s, the company was set up by David Mellor, a Royal Designer for Industry (RDI), who was a key figure in British design. The brand operates on the principle that well-designed equipment can improve your life, and is often referred to as the "cutlery king."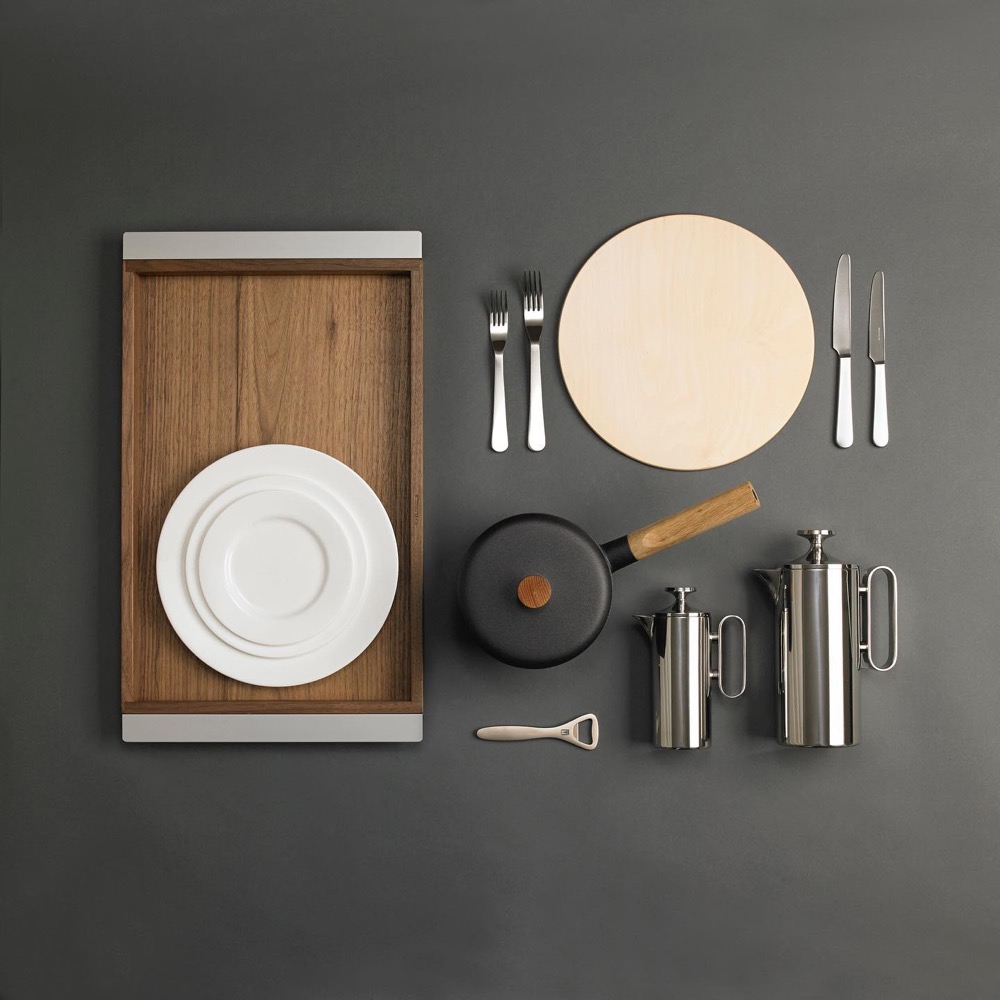 David Mellor's approach to design has always been that of a craftsman. His insistence on the highest standards and incorporation of his personal technique in each and every one of his designs makes each Mellor piece is a perfectionist's dream. David Mellor's cutlery is produced in a purpose-built factory in Derbyshire, England, and with an extensively monitored hand-made production process along with a small team of highly skilled craftsmen, his cutlery sits both beautifully in the hand and on the dining table, adding effortless elegance and sophistication to anything that comes in contact with it.
Designed in 1953, Mellor's classic collection, "Pride," has now become one of the most renowned cutlery collection sets of all time. Also being his earliest piece, the simple elegance of "Pride" encapsulates the ethos of modern design. To this day, its practicality, simplicity and craftsmanship is unrivaled and has won numerous design awards for its innovative qualities. It was in 1963 when Mellor was commissioned by the British government to design a cutlery set for use in British embassies, this would be the first of many prestigious commissions the brand would be asked to produce. Fittingly for such an honorable commission, the "Embassy" collection is one of the grandest sets of cutlery ever made by the brand, debuting the never-before-seen concept of the three-pronged fork. Both sets are available for purchase on the brand's website, enabling everyday cutlery enthusiasts to elevate their dining experiences with the spectacular David Mellor flair in the comfort of their own home.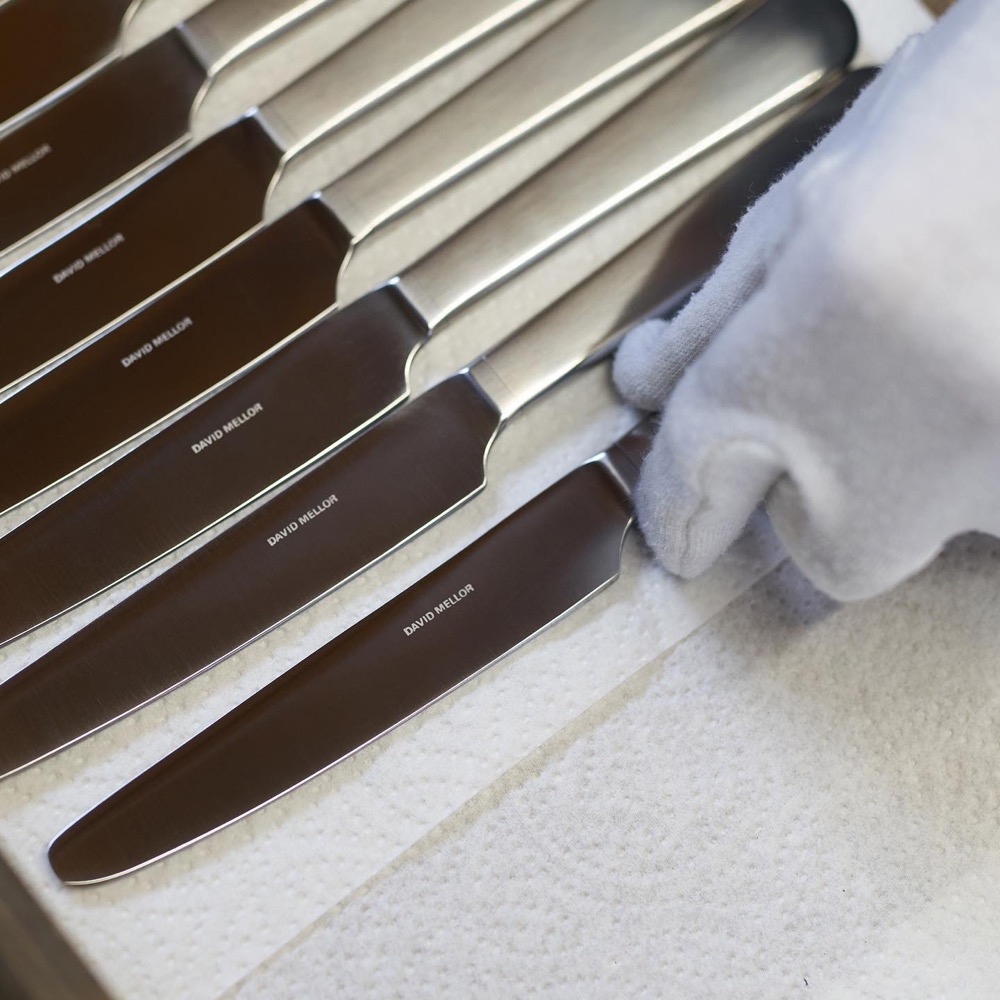 Mellor would go on to design cutlery sets for British hospitals and prisons, even traffic lights and red post-office boxes for the streets of London. Today, the David Mellor Design Museum and Café in Derbyshire honors the legacy of the designer and showcases all his greatest works. Guests are invited to dine at the café where small bites and classic British tea are served on an array of specialty David Mellor cutlery and kitchenware. It is without a doubt that the legacy of David Mellor will forever be attributed to his groundbreaking and pioneering work, with many innovative forks, spoons, knives and glassware attesting to his artistic genius.