Control Your Clutter: Storage Solutions and Ideas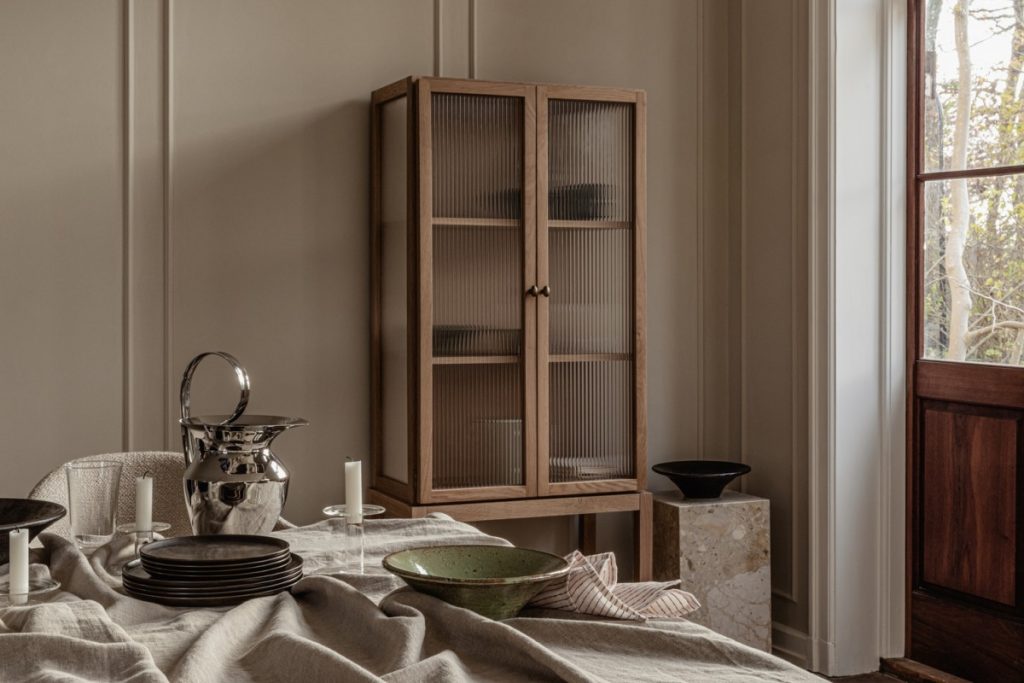 Control Your Clutter: Storage Solutions and Ideas
Whether it's an open entryway or a private study, clutter has a habit of accumulating without you even noticing. In the chaos of daily life, it's easy to lose track of how many items are draped across a chair or scattered across a table.
Keep your rooms clean and show off your beautiful furniture with a little bit of planning and some stylish additions. From accent cabinets to curios, there's a variety of options to help you and your rooms stay neat.
Accent Cabinets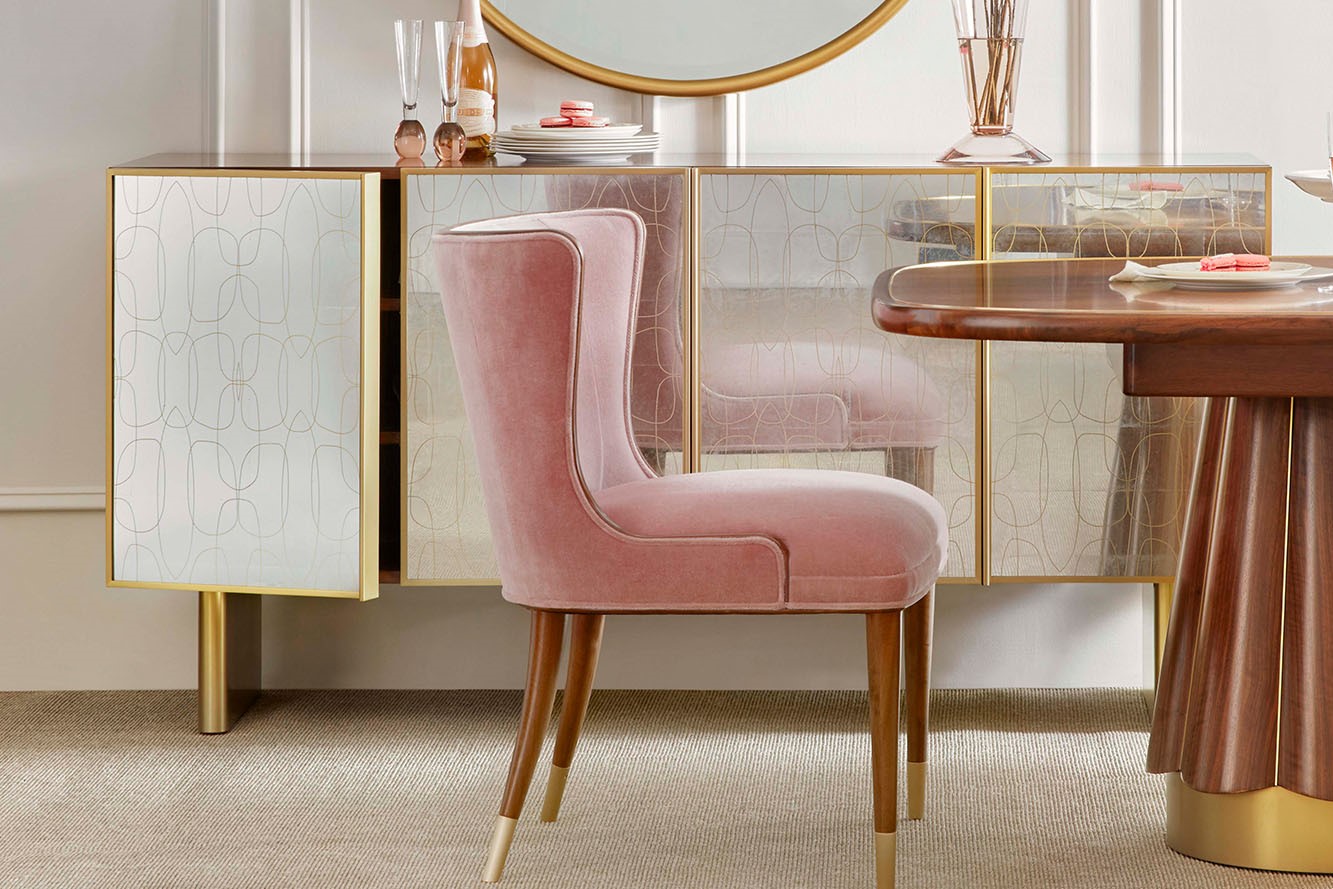 Add a pop of style and function to your room with a gorgeous, eye-catching accent cabinet. As a covered section of shelving, accent cabinets can give you the extra storage space you need in bedrooms, living rooms and all sorts of spaces. Their unique design can elevate your room while still offering utility.
Opt for a lighter look with a cabinet like Baker Furniture's Kira Credenza, which enhances the hallmarks of modern design with metals and semi-precious materials. The floating, white quartz doors of the cabinet are perched on corrugated brass, which provides a sleek look.
Darker accent cabinets like the Bora Cabinet from Liaigre also offer an alternative look. Featuring a beautiful insert of Laos Ebony and made with adjustable shelves, the cabinet adds character to the room while providing additional, customizable storage.
Curios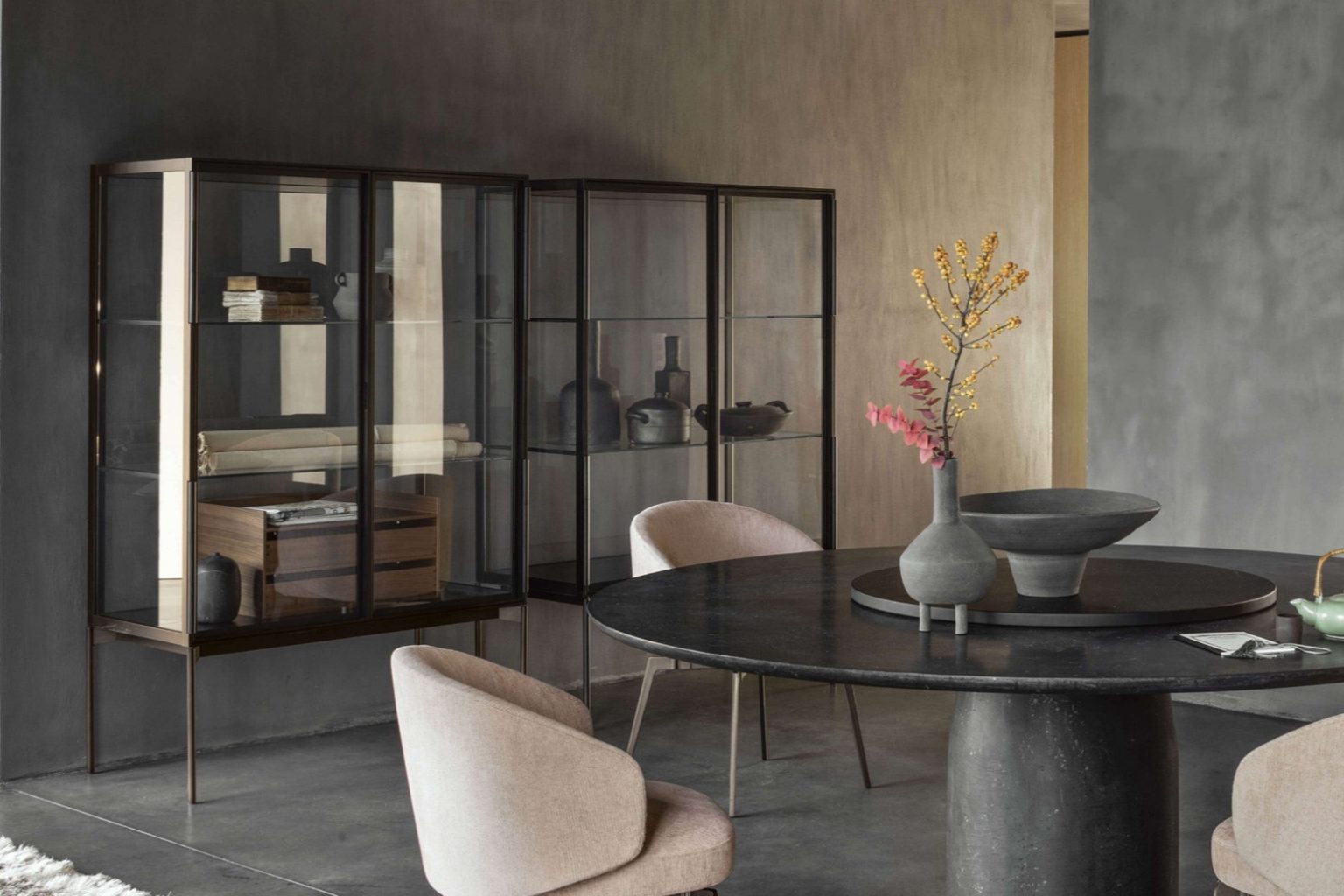 Since the 16th century, curio cabinets have been used to display interesting objects and protect them from dust. Made predominantly of glass with a metal or wood frame, these cabinets of curiosity have since evolved to become display cabinets that draw attention to items while keeping them safely tucked away. Its narrow shape also makes it perfect for smaller spaces.
Store — or rather, display — your very best items with an ostentatious curio cabinet like the Galerist Display Case from Lema. With three shelves and four walls made from extra-light glass, the cabinet is a sleek yet bold piece that ensures objects and mementos are admired from every angle.
A more subtle look can be achieved with Menu's Curiosity Cabinet, which features reeded glass doors that gracefully blur what's stored inside. The oak cabinet has height-adjustable shelves that provide ample room to store your favorite objects – from everyday dinnerware and office essentials to home textiles and even clothes.
Bookshelves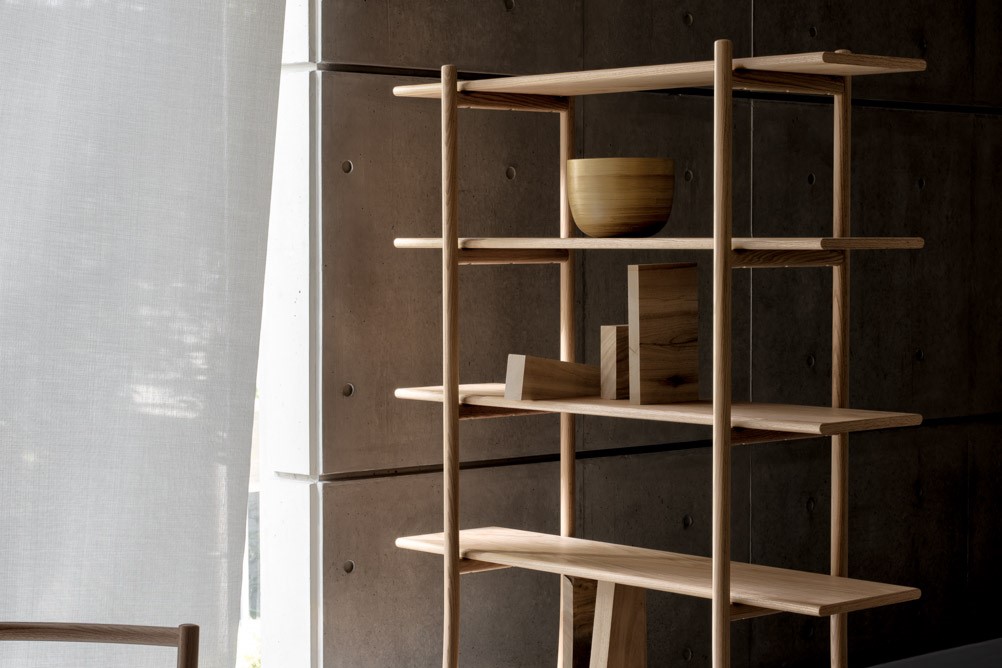 Last but not least, bookcases can help control clutter by providing a more open storage solution. They provide a welcoming space for decor as well as storage for important items and, well, books. Having small vases, sculptures and framed photos among the books adds not only style but also utility to any room.
A traditional open bookcase like Ariake's Skyladder Shelves provides the perfect solution for all your clutter problems. Inspired by the fireworks installation created by Cai Guo-Qiang. The gently curved ends of the shelf legs are reminiscent of a rope ladder, suspended from a hot air balloon. The result is a simultaneously poetic and functional structure.
The Fold Shelf 3-3 from Conde House is another open shelf that provides beauty and utility. The structure plays on light and shadow to recreate the aesthetic of a staggered combination of boxes. It can be used from all sides, meaning that this distinctive piece will elevate your rooms in more ways than one. It can also be used as partition furniture in larger spaces.
---
More from blog