Going Light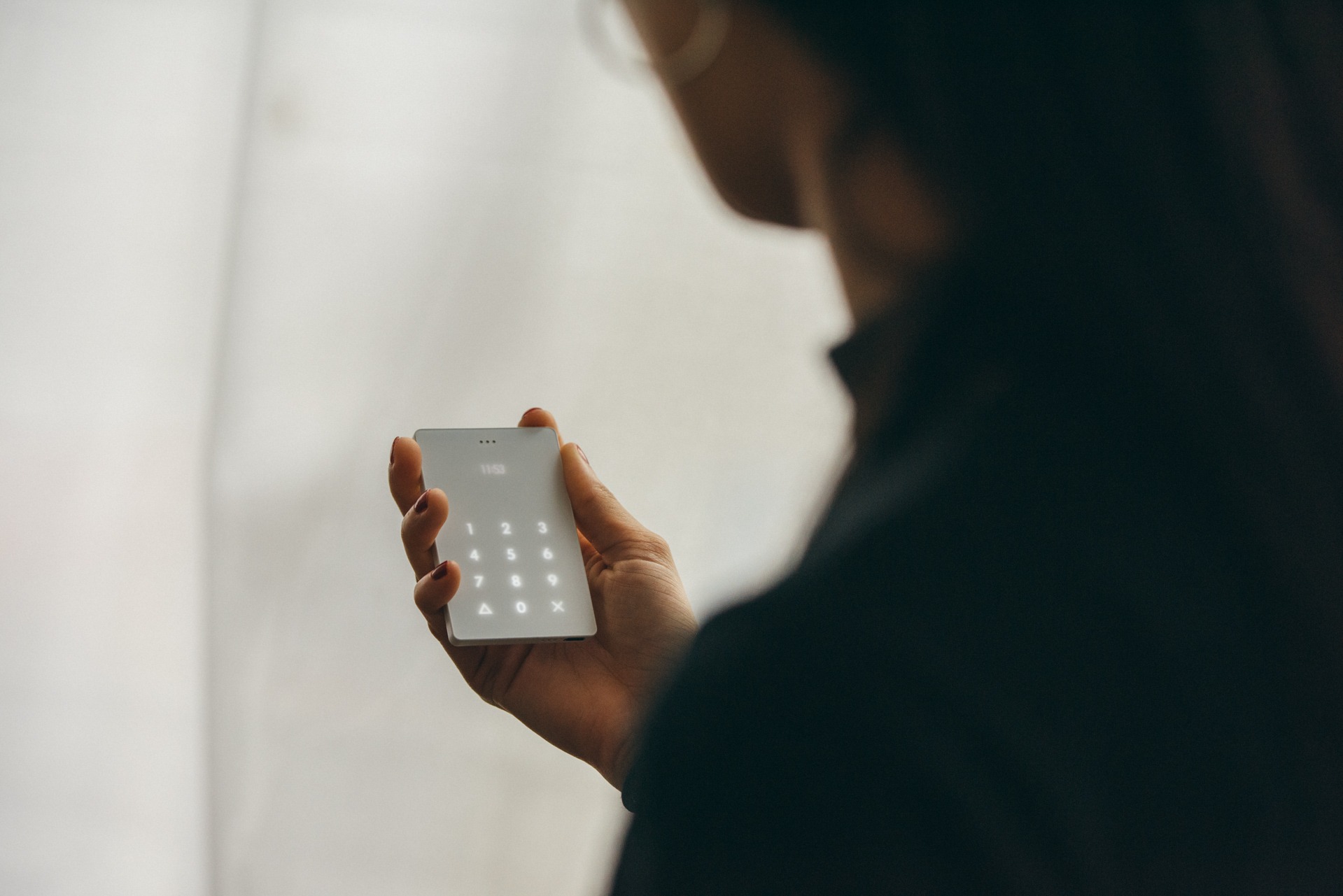 Text by Norranit Suvanich
A recent study from analytics company Flurry found that people in the United States use their mobile phones for an average of 5 hours a day. Meanwhile, data from Thailand Internet User Survey showed that Thais, on the other hand, spent almost 10 hours a day online in 2018. It is a fact: smartphone overuse can affect our physical and mental health. More and more research have shown that social media and smartphone usage are tied to depression, stress, anxiety, less productivity, and, on the physical side, eye irritation and bad posture.
The concept of going back to basics and regressing to 'dumb' phones has emerged in recent years as an antidote to being too connected. Renowned British designer Jasper Morrison even designed a basic phone for the brand Punkt in 2015. Now, Brooklyn-based company Light is getting ready to roll out their second version of the Light Phone, after releasing the first edition four years ago.
The Light company was founded by Joe Hollier and Kai Tang, an artist and a product designer, respectively. The two met inside New York City's Google Incubator back in 2014 while designing smartphone apps. Their experiences led to conversations about how the world had enough addicting apps, and the two decided to completely change direction and create a phone that's intended to be used as little as possible instead.
"We couldn't help but feel that the last thing we thought the world needed was another app. Being more connected couldn't actually be what we needed to become happier," they said. "We wanted to design a mobile phone that intentionally lacks features, in hopes of encouraging people to disconnect from the internet."
A year later, they debuted their first product, The Light Phone. It could only make calls and tell the time; the phone could not text, connect to social media apps, take pictures or send emails. The Light Phone is intended to be used as a companion to people's regular smartphone. The idea is that during weekends, holidays or downtime, people would be able to leave their smartphones at home and go enjoy life with just their Light Phone in tow. Light's computer app allows users to forward their calls to the Light Phone.
"So you could still be contactable via phone call and maintain the peace of mind that you are still reachable by those you love the most," the creators explained. "The value of the phone is in the self-empowerment that comes with the conscious decision to leave your smartphone behind."
The success of the Light Phone — more than 10,000 sold in 50 countries — is a sign that people are searching for ways to disconnect. "Our phone helps you to appreciate your life, taking you away from the streams of advertising that will try to convince you that you are not enough and need to buy more to feel complete. Users have described the benefit to their productivity. We have a lot of customers who use the phone as they find inspiration and create new work."
Now, Light is getting ready to roll out their second product, Light Phone II. The new version includes more features that might just allow it to completely replace your smartphone for good. Aside from being able to call and text, Light Phone II can also give you directions and connect to Bluetooth. However, the phone still eliminates 'time-wasters,' like social media and gaming apps. The Light Phone II has 4G LTE capabilities, is splash-resistant, and features E-Ink display. The device is available in black and white and is only 8.75 millimetres thick, making it a little bigger than the length and width of a credit card.
"While the original Light Phone was intended to be used as a complement to your existing smartphone, the Light Phone II is designed with the intention of being a fully functioning simple standalone phone," Hollier and Tang said. "When spending less time on mobile phones, we meet more people, and it has brought little moments of joy to our life, little interactions that remind us of the beauty of humanity."
Preorders for the Light Phone II began in March 2018 at $250; today, the price has risen to $400. The company says the phone will be ready to ship by October this year.