Sunglasses With a Soundtrack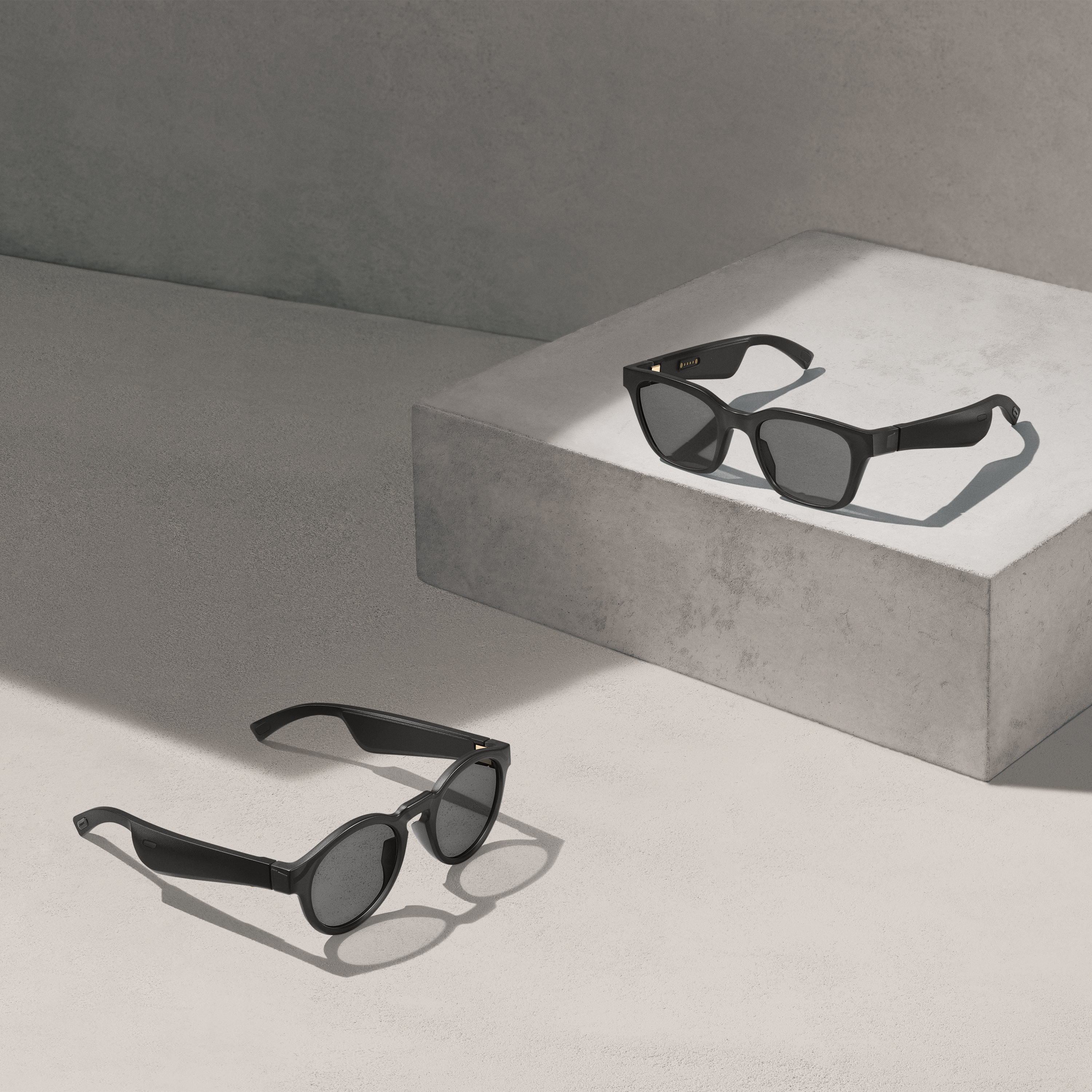 Text by Uracha Chaiyapinunt
Growing up a '90s kid, I still recall a time before technology had edged its way into our day-to-day lives: when 'play time' in the evening meant riding bikes around the compound, and parent-teacher communication was done through a physical red Contact Book I had to carry to class. Then I hit middle school and began to witness the many ways technology was taking over our routines, shifting and dictating our behaviors. Now, the next wave in the evolution has arrived: technology that integrates so seamlessly into our lives that it neither interrupts nor obstructs our day-to-day activities; rather, these gadgets are designed to become one with us. They work to enhance our experiences, requiring very little effort from us in return. Take Bose's new summer release, for example; a clear testament that the future of audio equipment might not even require you to plug anything into your ears. It can be hidden in plain sight, concealed in everyday objects – like sunglasses.
ENGAGE WITH THE PHYSICAL WORLD WHILE SIMULTANEOUSLY REMAINING CONNECTED TO THE DIGITAL WORLD.
Bose Frames, marketed by the company as 'sunglasses with a soundtrack,' hit the shelves this summer. It does exactly what it sounds like. The American audio tech giant's latest innovation connects to smartphones and tablets via Bluetooth, allowing users to play music and answer phone calls with their sunglasses while doubling as a cool accessory to wear in the sun. The one button on the underside of the right arm allows you to play, pause and skip tracks; answer and end calls; as well as summon Siri or Google Assistant.
What is most impressive about Bose Frames though is the mechanics behind the gadget, which only lets out 1 percent sound leakage when in use. This means you get quality sounds from the Bose Frames without disturbing those around you. The glasses also feature Bose AR, which the brand touts as a first-of-its-kind audio augmented reality platform that supports a growing ecosystem of apps. The project is part of the manufacturer's goal of enabling customers to engage with the psysical world while simultaneously remaining connected to the digital world.
As of right now, the Frames are available in two different timeless styles, the Alto and the Rondo, both of which can pass for any other pair you might have lying around at home. Retailing at $199.95, I would not go so far as to say these are a must-have. However, it is undoubtedly a cool gadget for those willing to splurge, and a gentle — and perhaps scary — reminder of how close we are to a world where technology is one with us.