From Farm to Fashion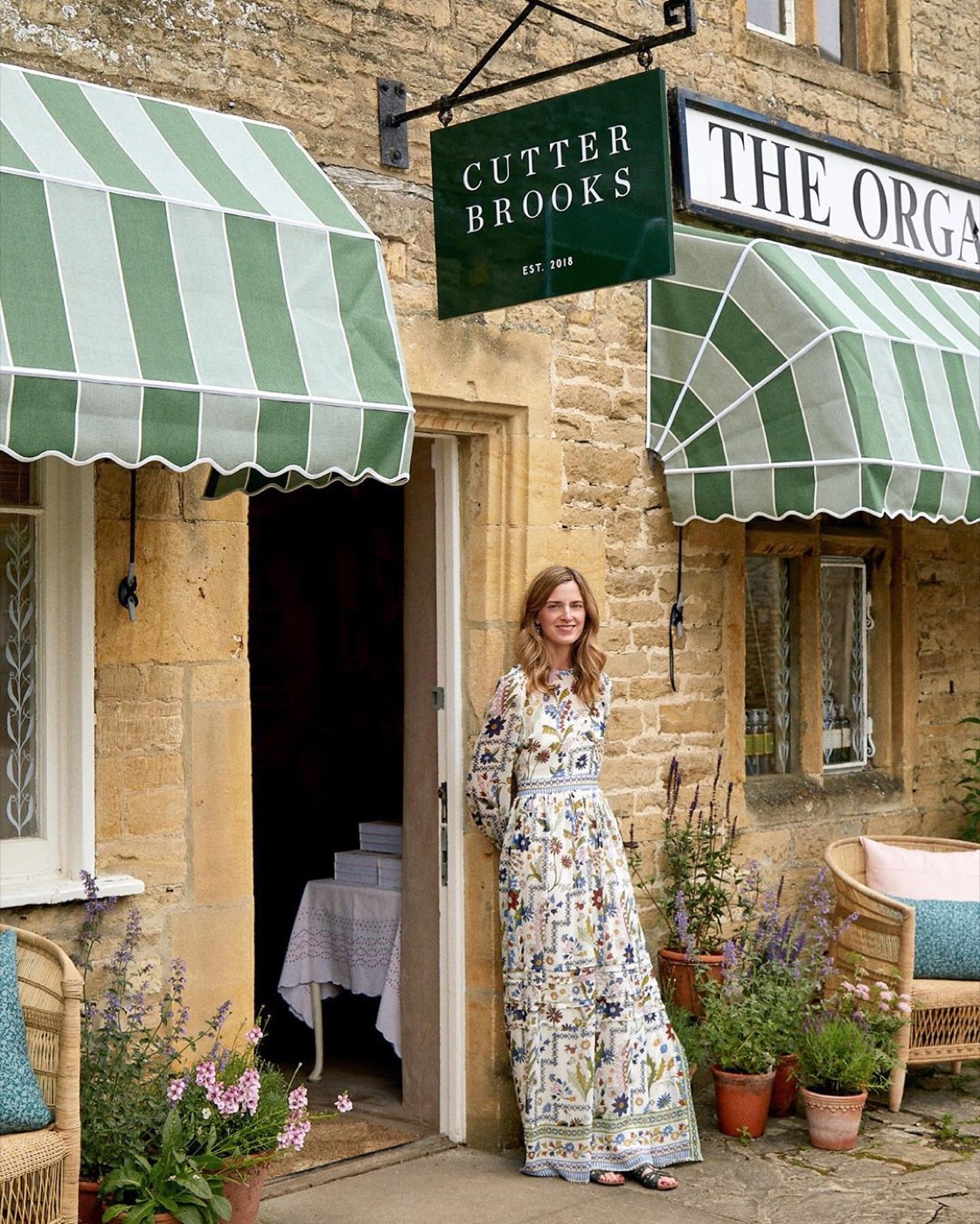 Text by Uracha Chaiyapinunt
You can trust that whatever Amanda Brooks touches turns into a success story. It's more than just the fact that Brooks was formerly Barney's New York Fashion Director, a highly coveted position that comes with great influence. It's also not just her go-getter attitude, which scored her an internship with Patrick Demarchelier and a stint at the Gagosian Gallery early in her career. No, Brooks's success comes from the fact that she is a true tastemaker. A regular fashion show and red carpet attendee, she naturally inspires people with her style, and moves them with her knowledge of what it means to live well. So when Brooks decided to open Cutter Brooks, a lifestyle boutique in the Cotswolds last summer, her fans eagerly waited to see what New York's it girl would stock inside her shop.
"English style, through an American, sourced in Europe" is how Brooks describes Cutter Brooks. Located in Stow-on-the-Wold, a small market town in Gloucestershire filled with antique shops, boutiques and cafés, Cutter Brooks is housed in a low-beamed, 16th century stone building on Stow's main square. Inside, you'll find tastefully curated items ranging from 19th century American quilts and John Derian home décor, to vintage Hermès scrunchies and Le Monde Beryl Venetian-inspired slippers. There are framed art, desk accessories, woven handbags, sleepwear, cushions, bakeware, porcelain and ceramics.
"The shop aspires to be a chic version of a 'country store' with carefully chosen things for your closet, your home, and your hostess," the New York socialite wrote on her website.
In many ways, Cutter Brooks is a reflection of Brooks's new chapter. After 15 years of working in the fast-paced world of fashion, Brooks and her husband Christopher decided it was time to take a short break; a year at his Oxfordshire residence seemed like the perfect recovery from all the nonstop fashion shows, parties and travels that came with her job. But then one year turned into six, and before she knew it, the Cotswolds had become her new home. When the octogenarian running the organic farm shop in Stow's square decided to put half the space on the market, Brooks seized the opportunity to turn it into her next project. And so, Cutter Brooks was born.
"This is the first I'm really working full-time in years, and it feels great," Brooks said in her Architectural Digest interview, adding, "I've always wanted to run a clothing shop." It seems Manhattan's fashion guru has really found her calling.
To no one's surprise, the shop has been thriving. In recent years, the Cotswolds has witnessed a renaissance that has led locals to nickname the region "Poshtershire." The glamorous revival of a once-quiet province can be attributed to the opening of Michelin-starred restaurants like The Wild Rabbit, luxury boutique accommodations, Lady Bamford's Daylesford farm shop & café, as well as the exclusive Soho Farmhouse private club and hotel. With more Londoners and tourists making the 80-some-mile daytrip up to catch a glimpse of the English countryside, local businesses have grown.
"All these amazing stylish women keep coming in, including a Loewe-wearing librarian, and I keep thinking, where did you come from?" Brooks mused.
We think we know the answer. From Brooks's over-99K Instagram followers, word of mouth and press; every lifestyle magazine from Vogue to Architectural Digest covered Cutter Brooks' opening. But what keeps customers returning to the store? Without a doubt, it's the trendsetter herself. While many can't enjoy Brooks's slow country lifestyle full-time, they can, at the very least, take a piece of the Cotswolds back with them from Cutter Brooks.
THE SHOP ASPIRES TO BE A
CHIC VERSION OF A "COUNTRY STORE" WITH CAREFULLY CHOSEN THINGS FOR YOUR CLOSET, YOUR HOME, AND YOUR HOSTESS.